Fri Art'81: an explosive exhibition in the centre of Fribourg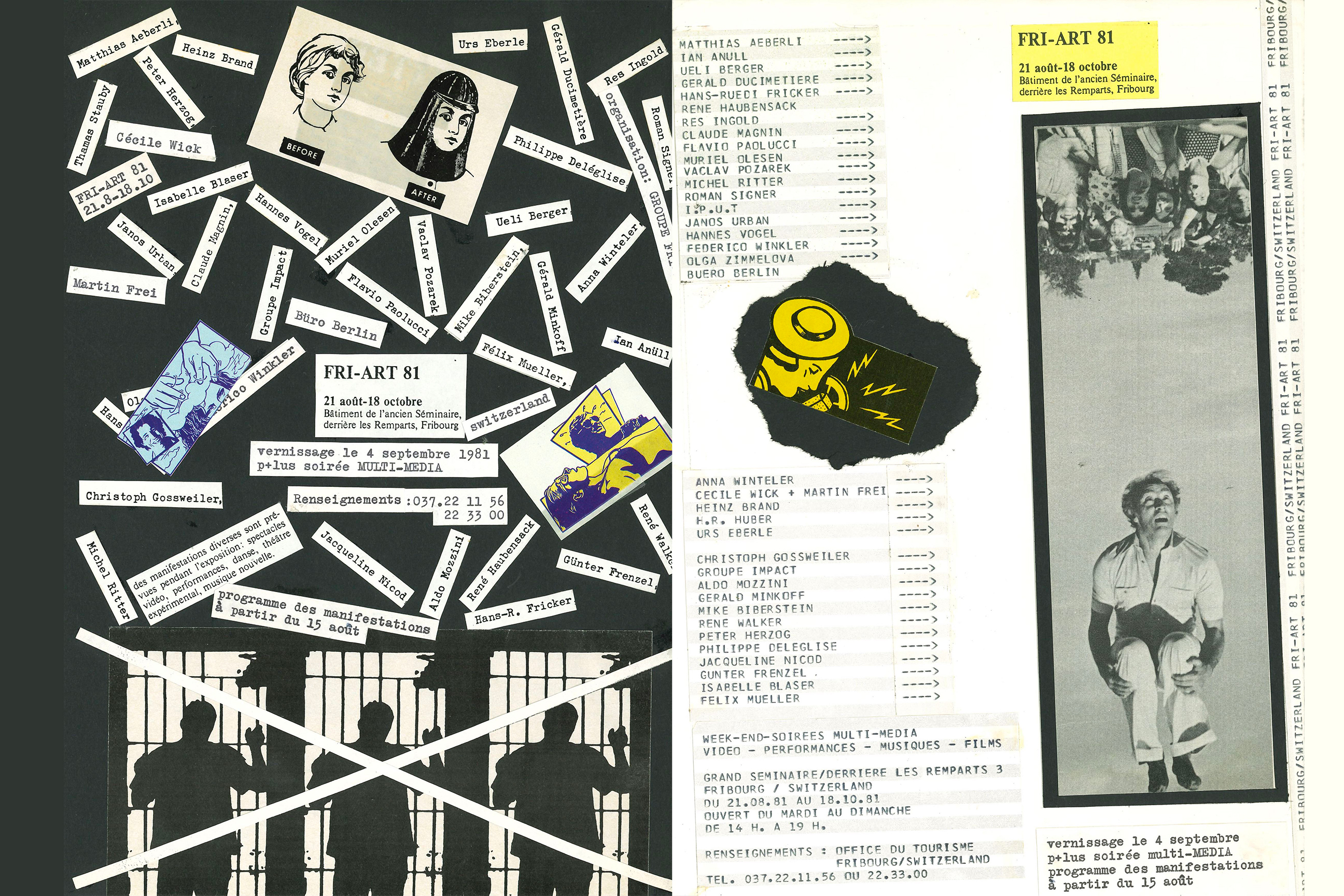 March 1979. 40 years ago, a group of friends met together in Fribourg at the instigation of Michel Ritter, who wanted to take the opportunity of Fribourg's 500th anniversary as part of the Swiss Confederation to organise a major contemporary art exhibition with the support of the local authorities, the Canton and the Federal Office of Culture. Ritter along with Walter Tschopp, Christoph von Imhoff, Jacques Sidler, Paul Jacquat, Jean Pythoud, Hafis Bertschinger, Charles Descloux, Michel Gremaud and Geneviève Renevey threw themselves into this adventure that would become the first Fri Art event.
On 15 June 1980, a letter written by Michel Ritter and signed by the contemporary art working group Expression et Recherche was sent to Laurent Butty, president of the 500th anniversary organisation committee, set out their intentions: the idea was "to invite artists from all over Switzerland to create works on-site, in suitable premises, in accordance with the space and volume available, or in other words, the site environment".
The group obtained the right to use the Grand Séminaire building, an unoccupied space in the Alt district assigned for destruction in the near future. Michel Ritter drew inspiration from the exhibition Rooms organised by Alanna Heiss in 1976 at MoMA PS1 in the Bronx in New York, a new creative space he had visited on one of his stays in the American capital of contemporary art. Assisted by Walter Tschopp, he chose 17 artists, asking them each to invite another artist themselves. Fri Art'81 left them the freedom to set up the spaces as they wished.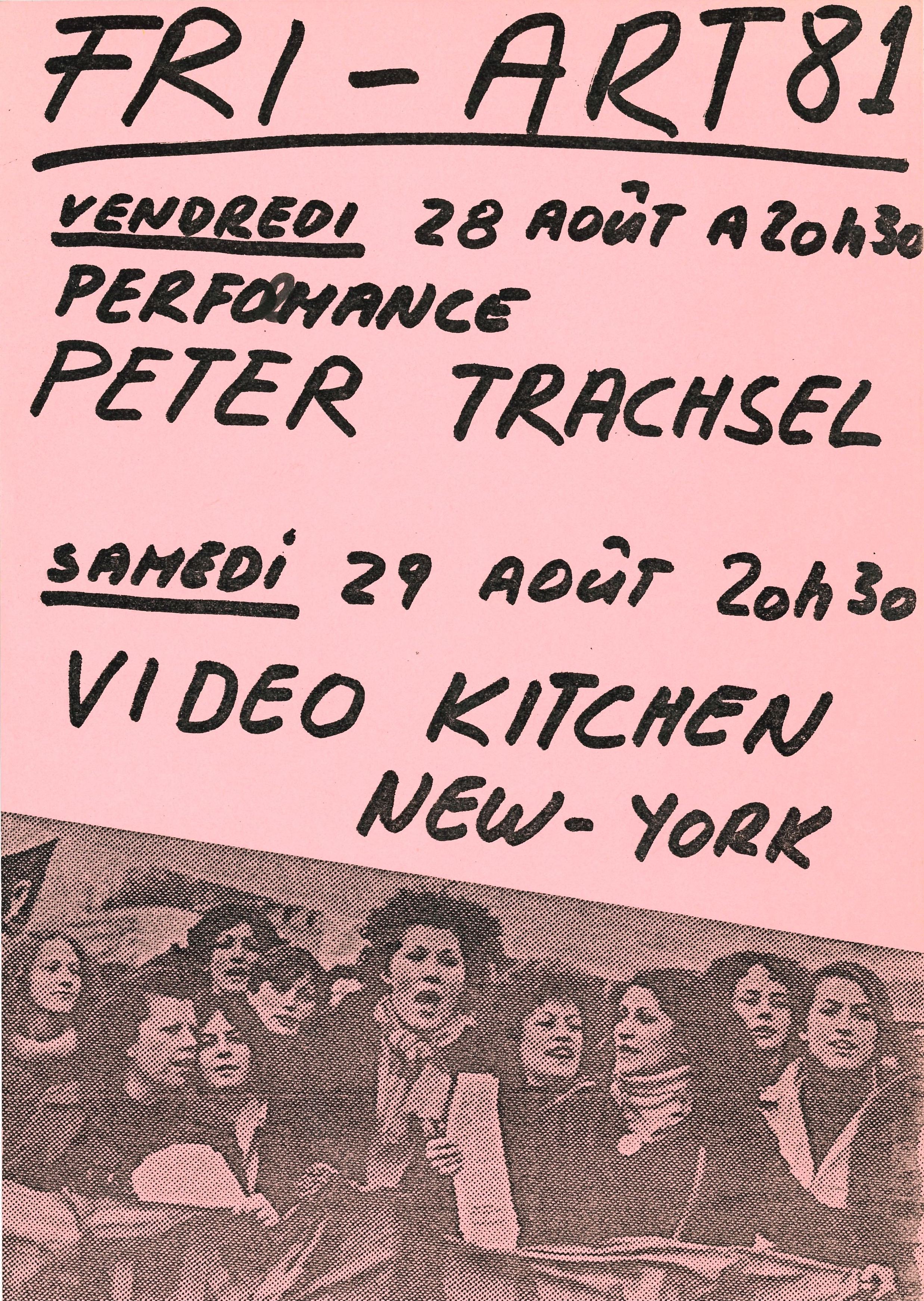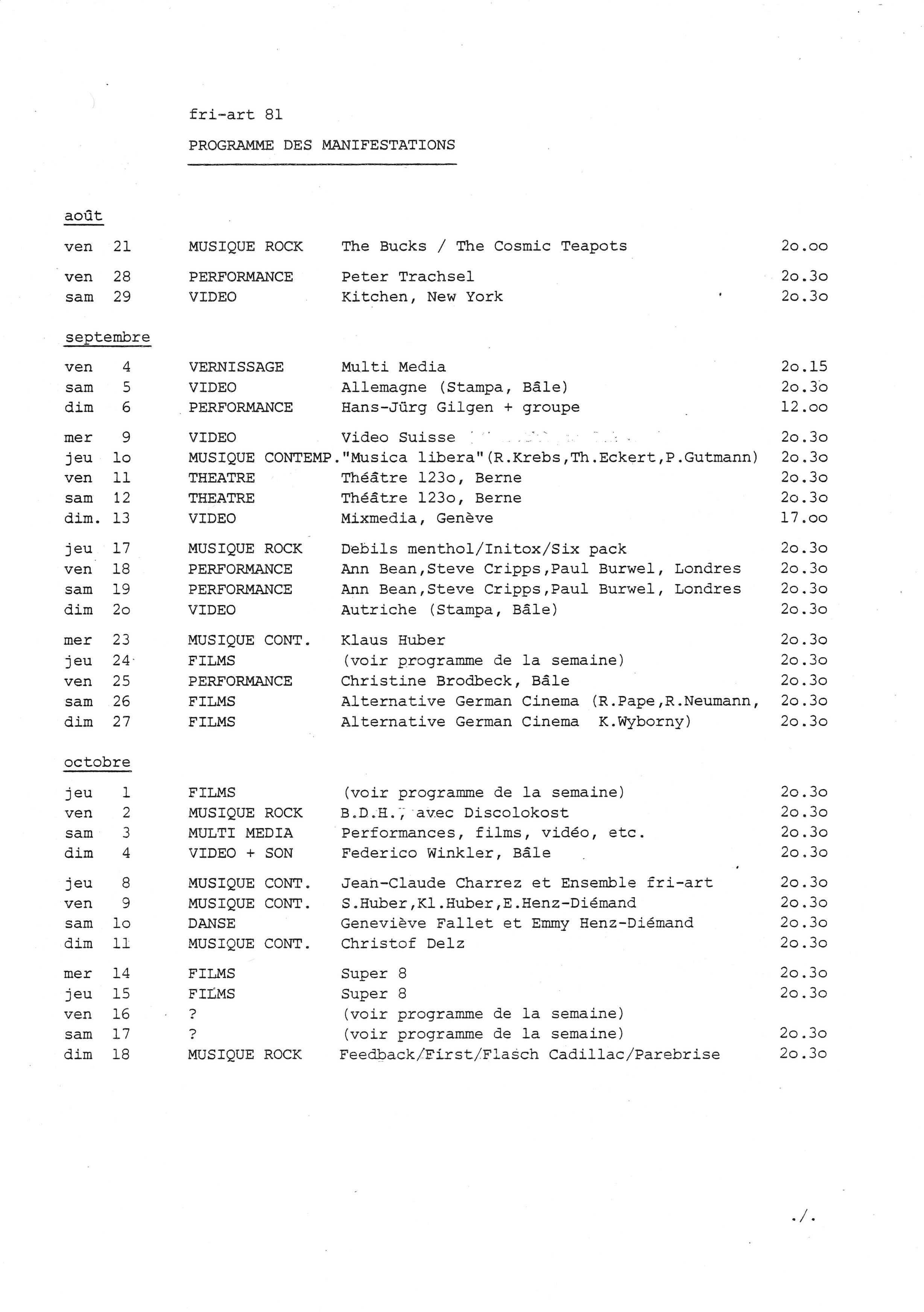 The exhibition took place from 21 August to 18 October 1981. It occupied the whole building: the sleeping quarters, the cellar, the corridors, the library, the refectory, the façade. The artists created their works on-site. Some works made direct reference to the seminary. Others were more autonomous, exploring the language of meaning or individual and collective mythologies. This labyrinth of experiments included works that mixed styles and techniques, while attempting to create a thought-provoking effect on visitors.
The exhibition was a success with the public and attracted between 6000 and 7000 people. Numerous events were held in the deconsecrated chapel: shows, video, performance, dance, experimental theatre, punk concerts. In all, 31 events took place, bringing an entire generation together that would put down markers for the blooming of an alternative culture in Fribourg in the 1980s: the Belluard Festival, Fri-Son and La Spirale were all born from the exhibition events. Friart took on a federating mantle for a Swiss contemporary art that was at once provocative and demanding.
Text written in collaboration with Eleonora Mariotta, presented as part of the exhibition Friart est né du vide. L'esprit d'une Kunsthalle, MAHF Museoscope, 27.08 – 17.10.2021.
Translation: Jack Sims
ANNEXE