---
---
Vernissage
Brad Kronz / Elise Corpataux
Opening of the exhibitions of Brad Kronz, Nine Types of Industrial Pollution and Elise Corpataux, Life isn't good it's excellent. With food by Les Idées Crétoises and music by DJ Cacahuète.
+

More information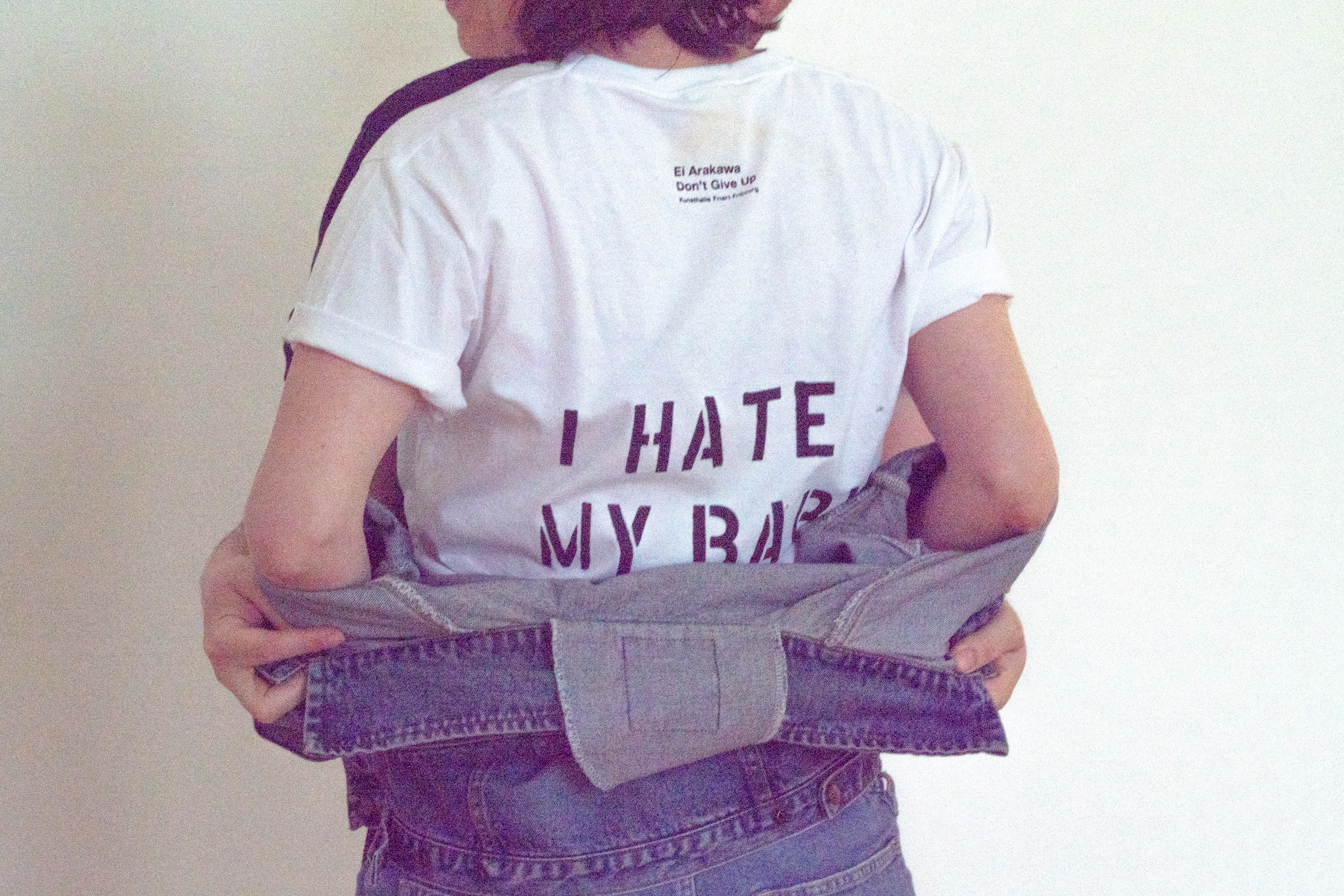 Edition de t-shirts Don't Give Up
Unique t-shirt edition for Ei Arakawa's Don't Give Up exhibition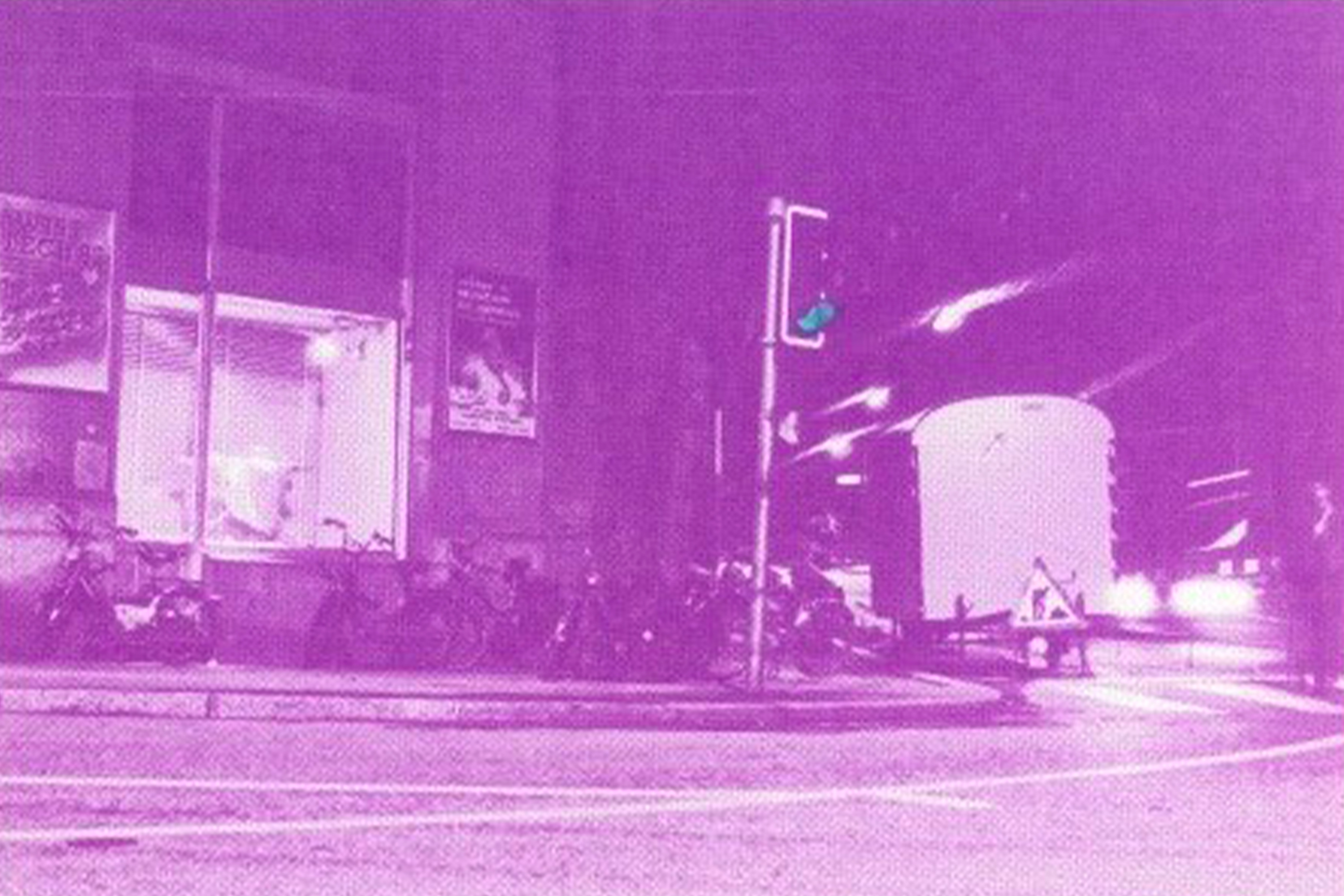 1982–1984: the Fri-Art store front
"Fri-Art to continue as a store front", announced the weekly La Liberté on 5 February 1982. On that day, visitors met at the restaurant opposite the record store "Boutique Cosmos" to inaugurate a new Friart era.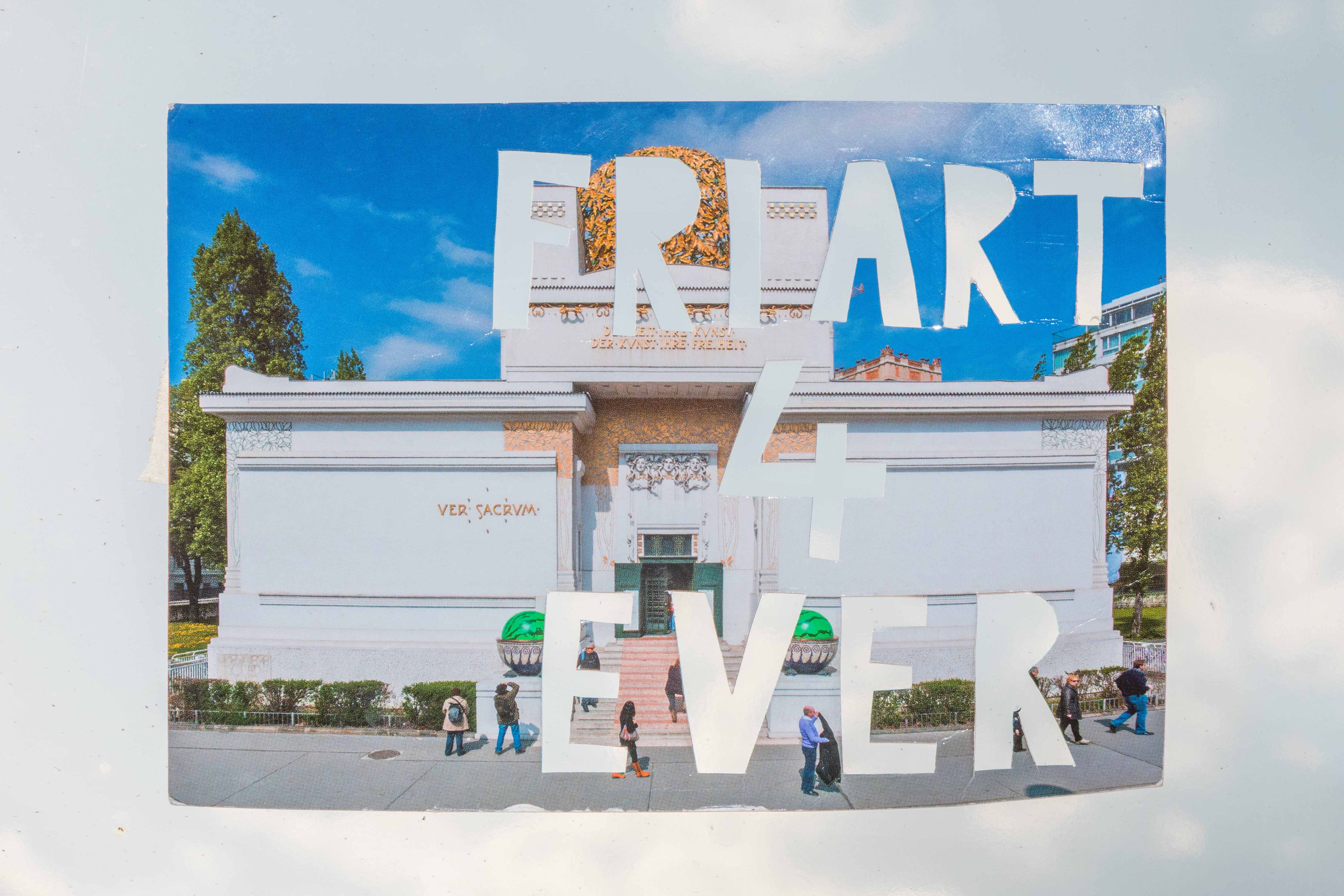 Friends of Friart
Becoming a Friend of Friart is the ideal way to support the institution, remain in close contact with its activities and meet new people who share a passion for art.