1974–1979: The RB Gallery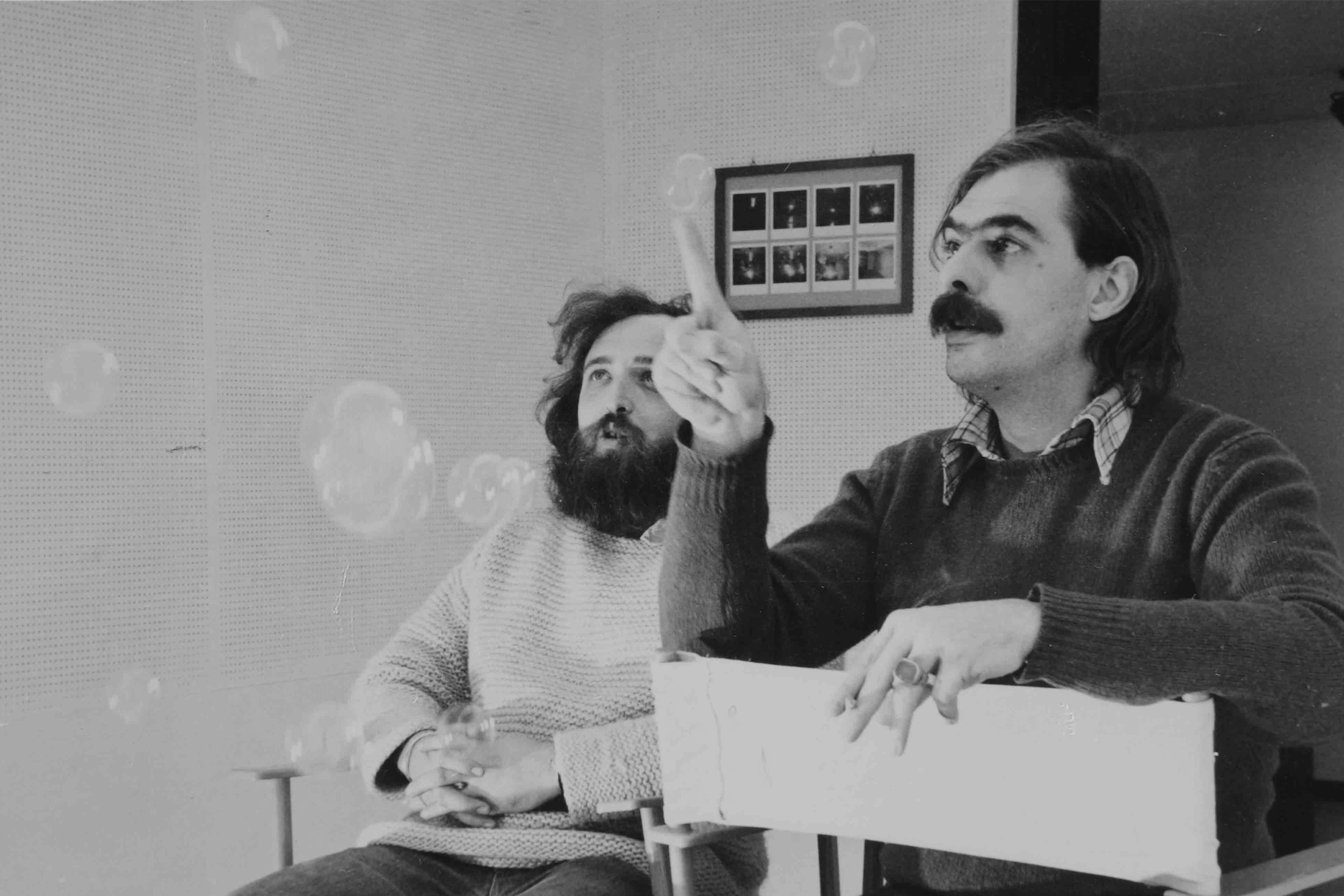 In 1974, the artist Michel Ritter and his painter friend Bruno Baeriswyl opened Galerie RB (Ritter Baeriswyl) at 18 Rue de Lausanne. For five years they presented their work there along with that of contemporary artists they liked: Ian Anüll, Janos Urban, Ueli Berger and Jürg Stäuble to name a few. This new Swiss scene would later resurface in the Friart programme. The gallery closed in 1979. It helped Michel Ritter develop his artistic vision and affirm a curatorial style by defending the work of other artists.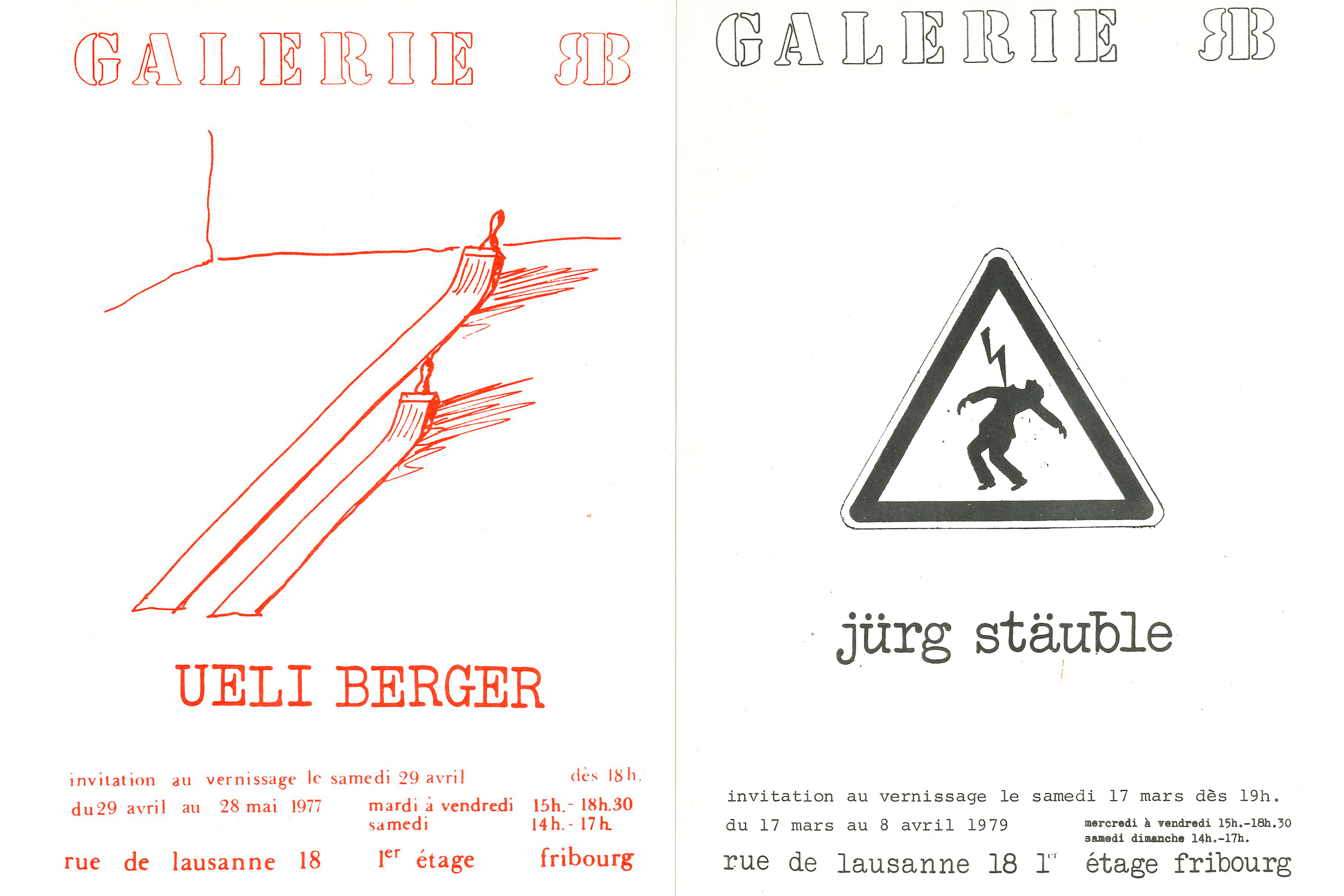 Text written in collaboration with Eleonora Mariotta, presented as part of the exhibition Friart est né du vide. L'esprit d'une Kunsthalle, MAHF Museoscope, 27.08 – 17.10.2021.
Translation: Jack Sims