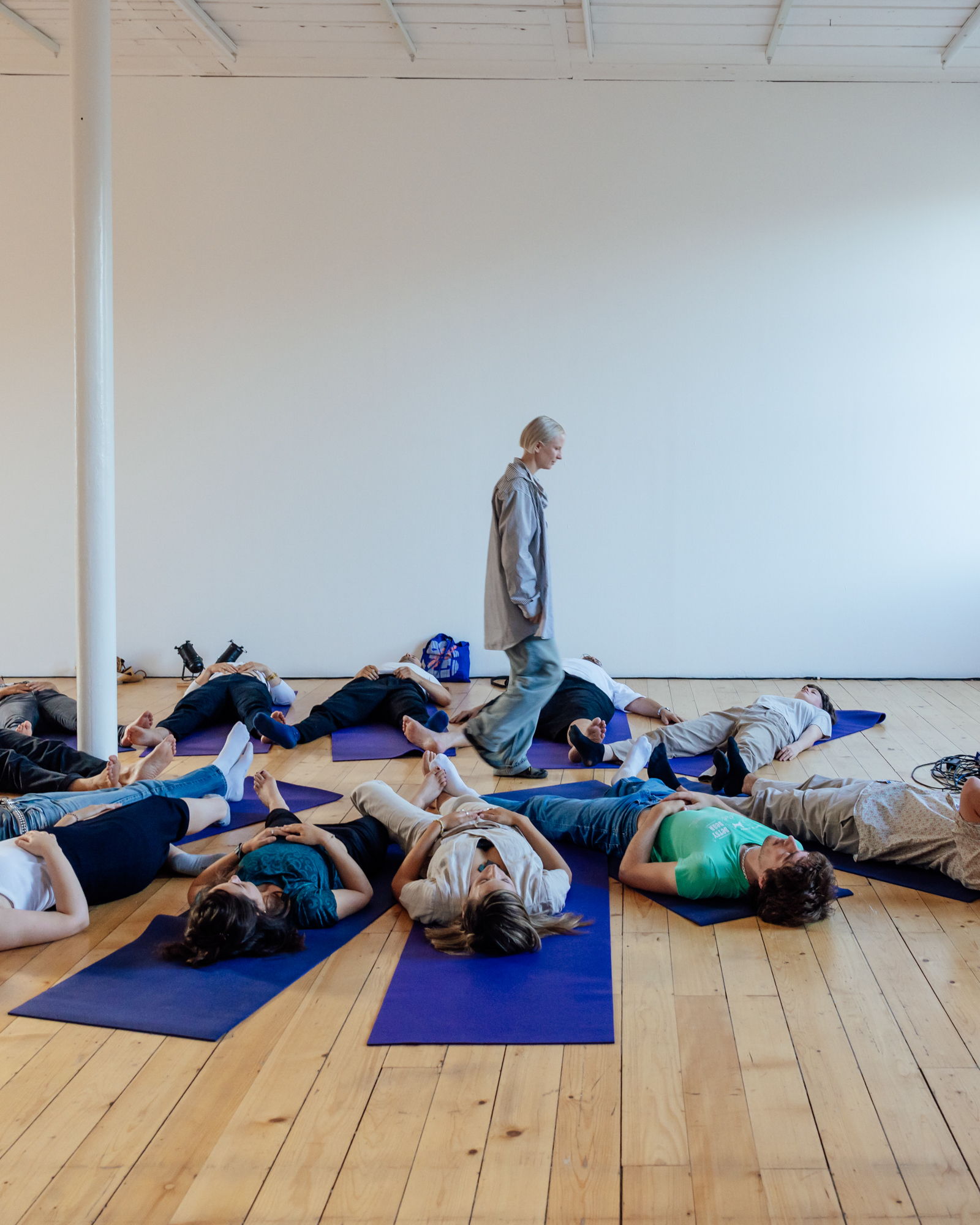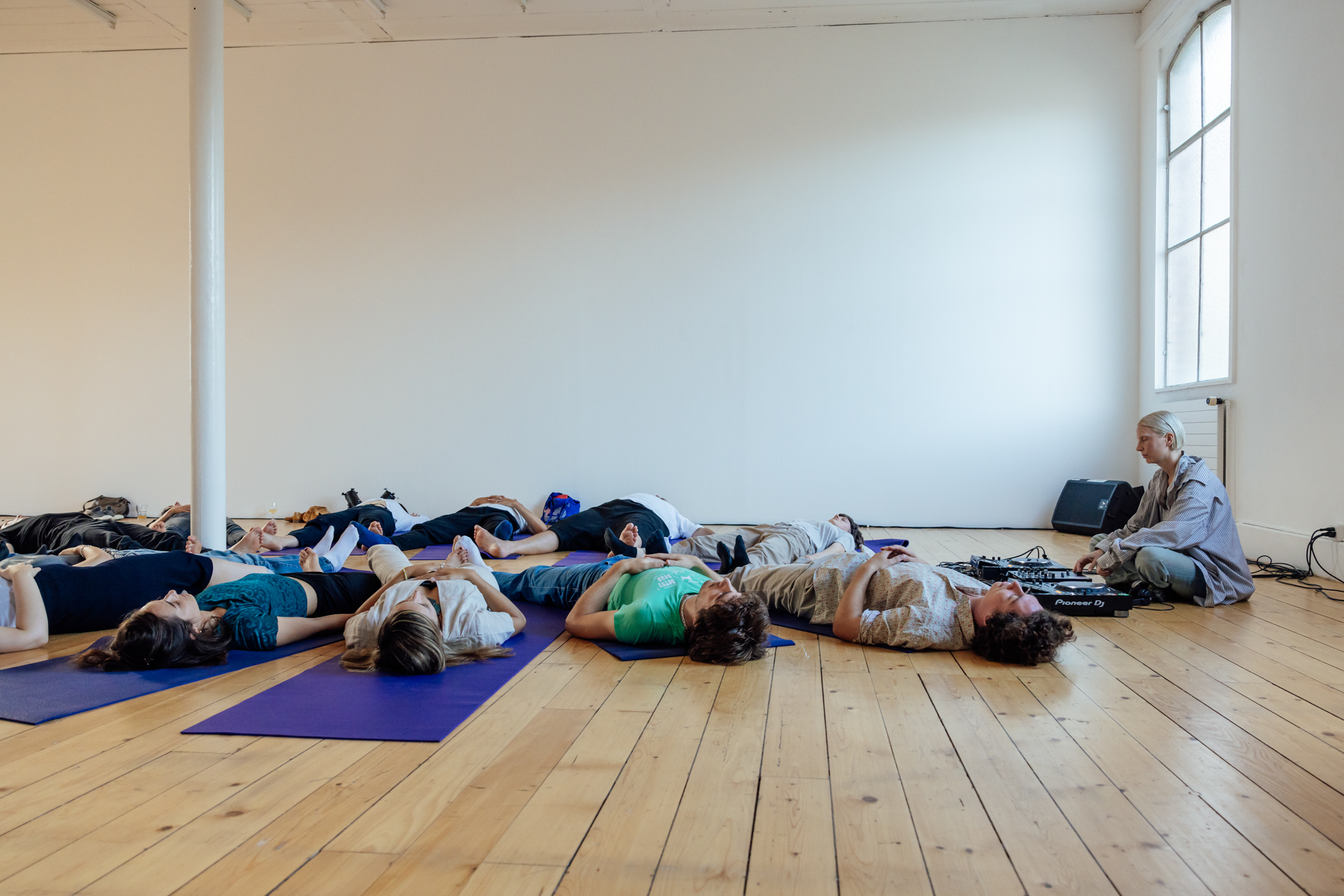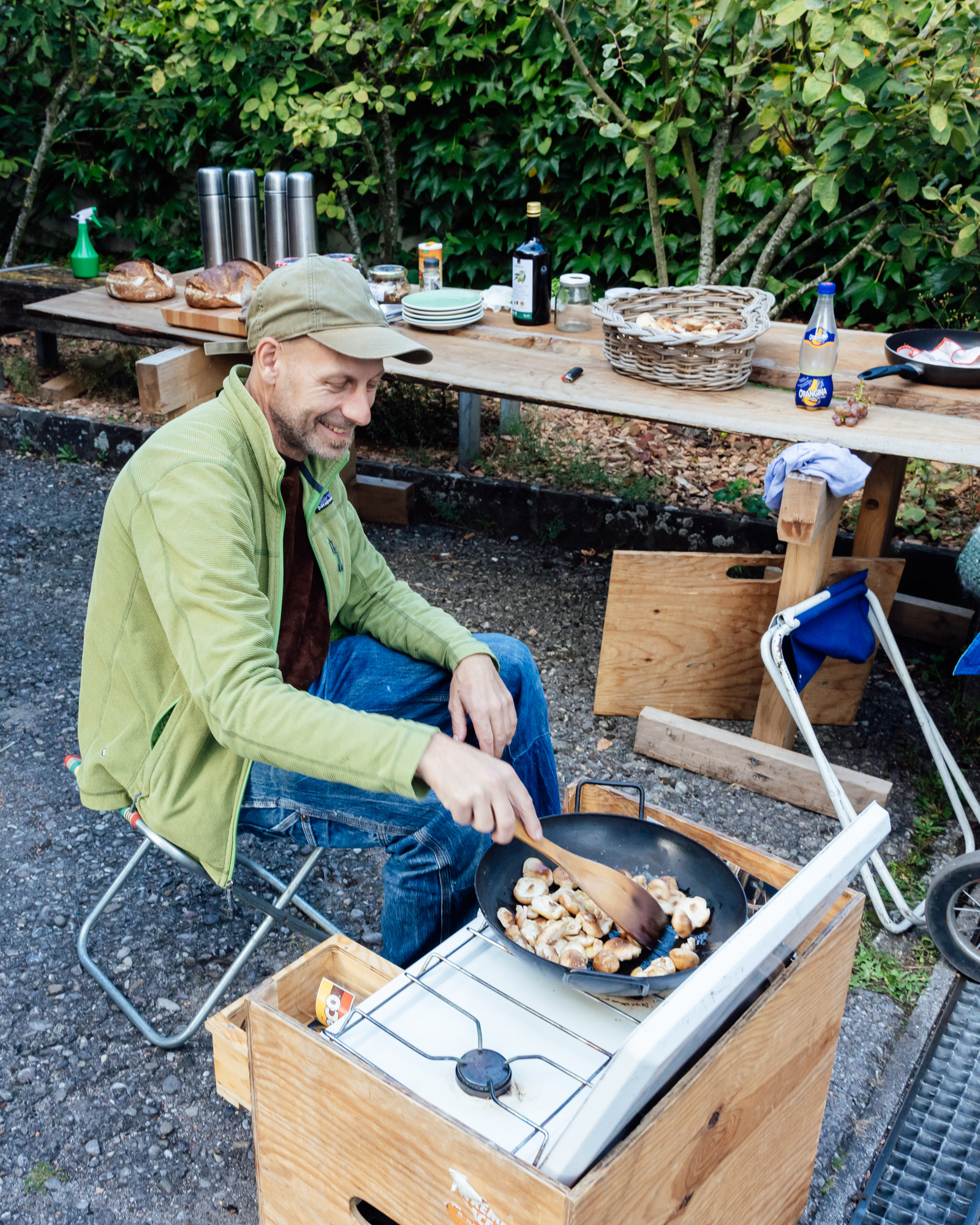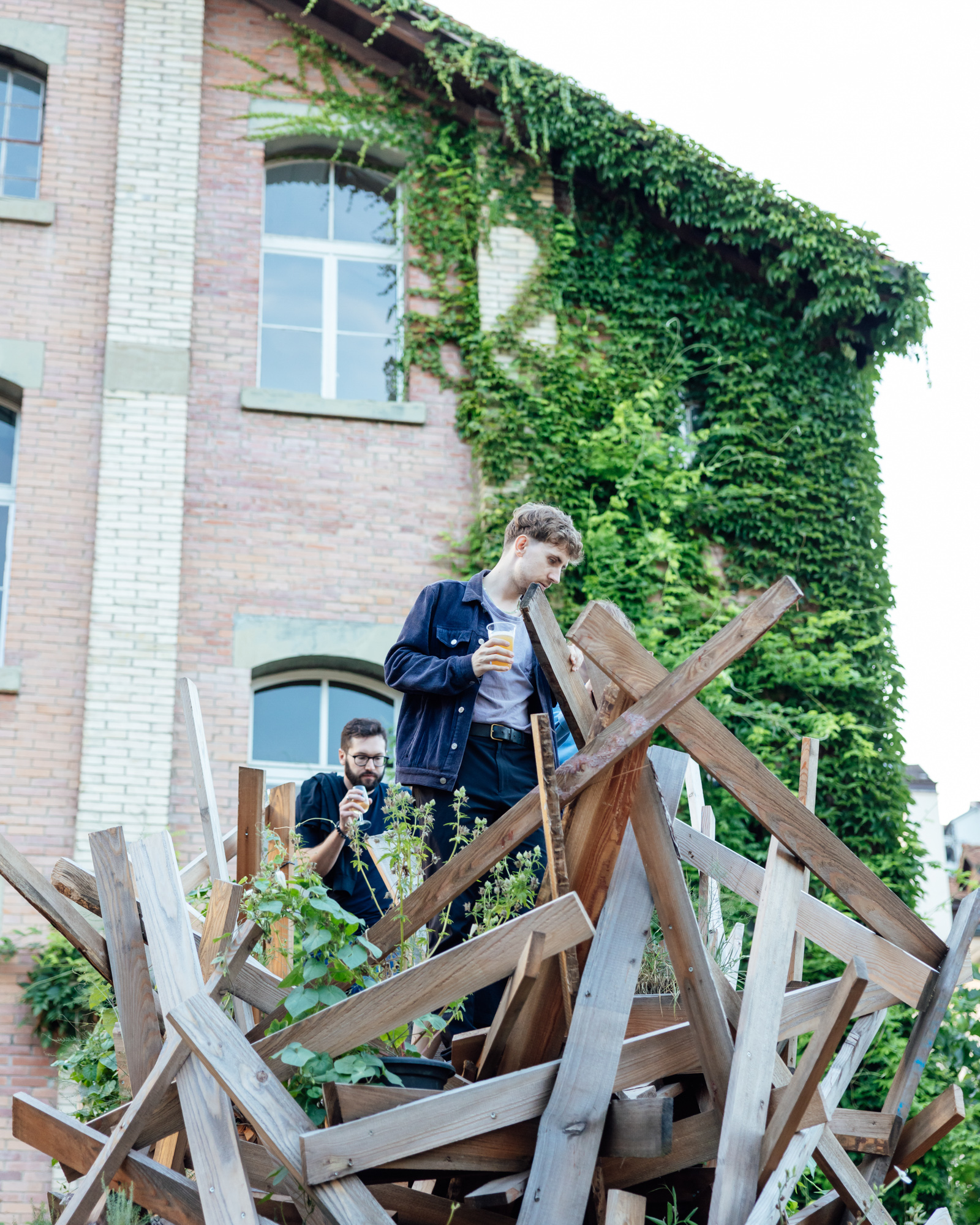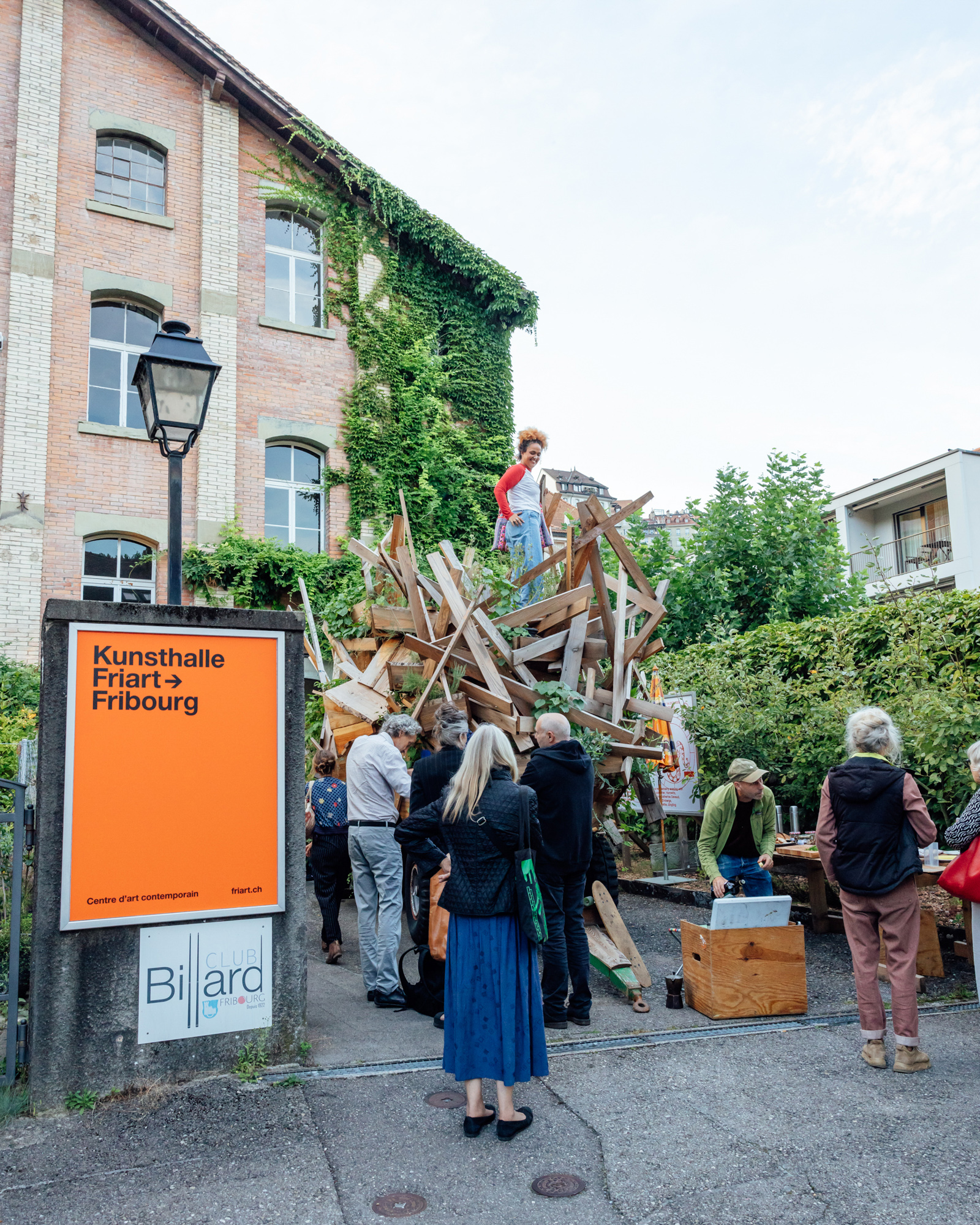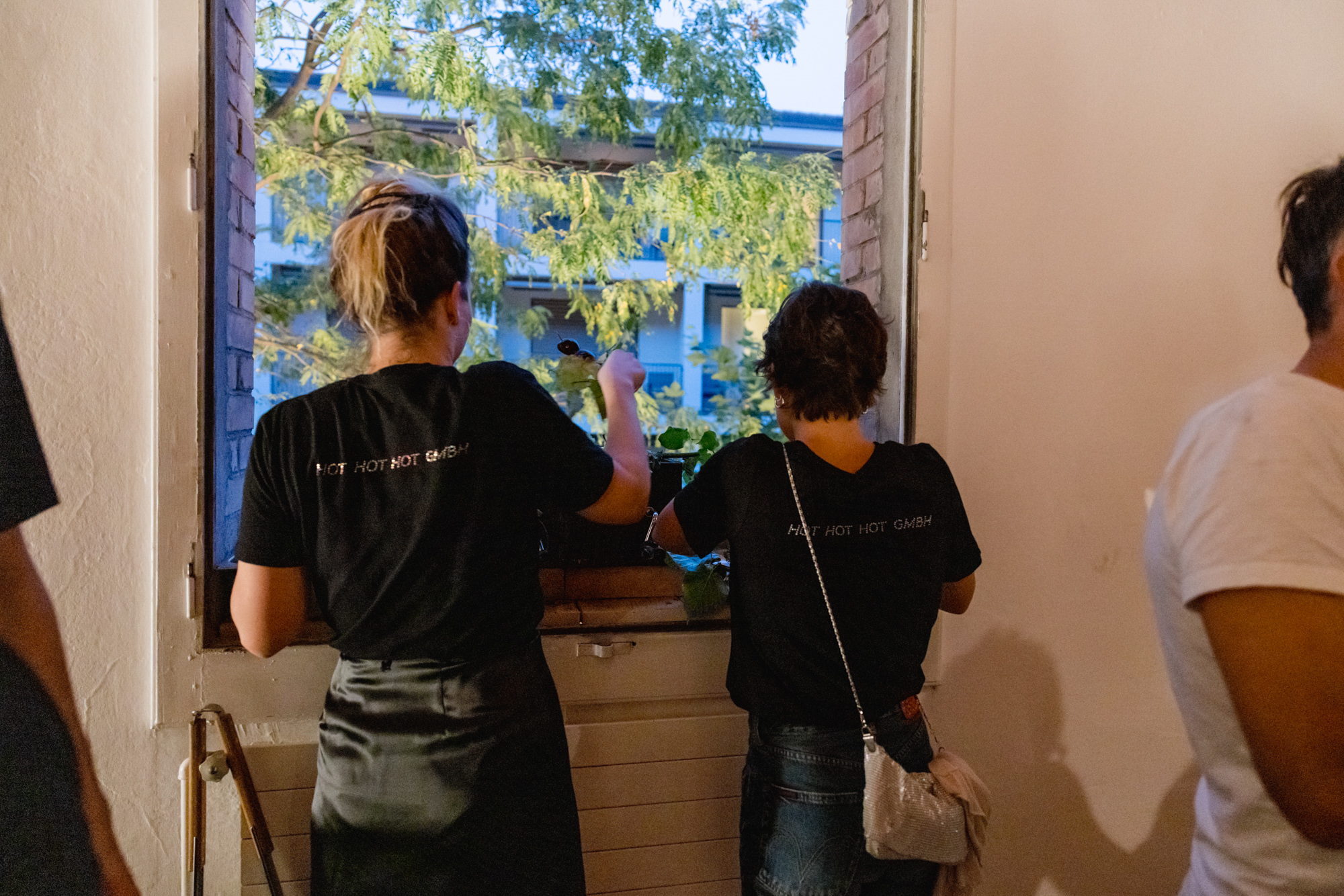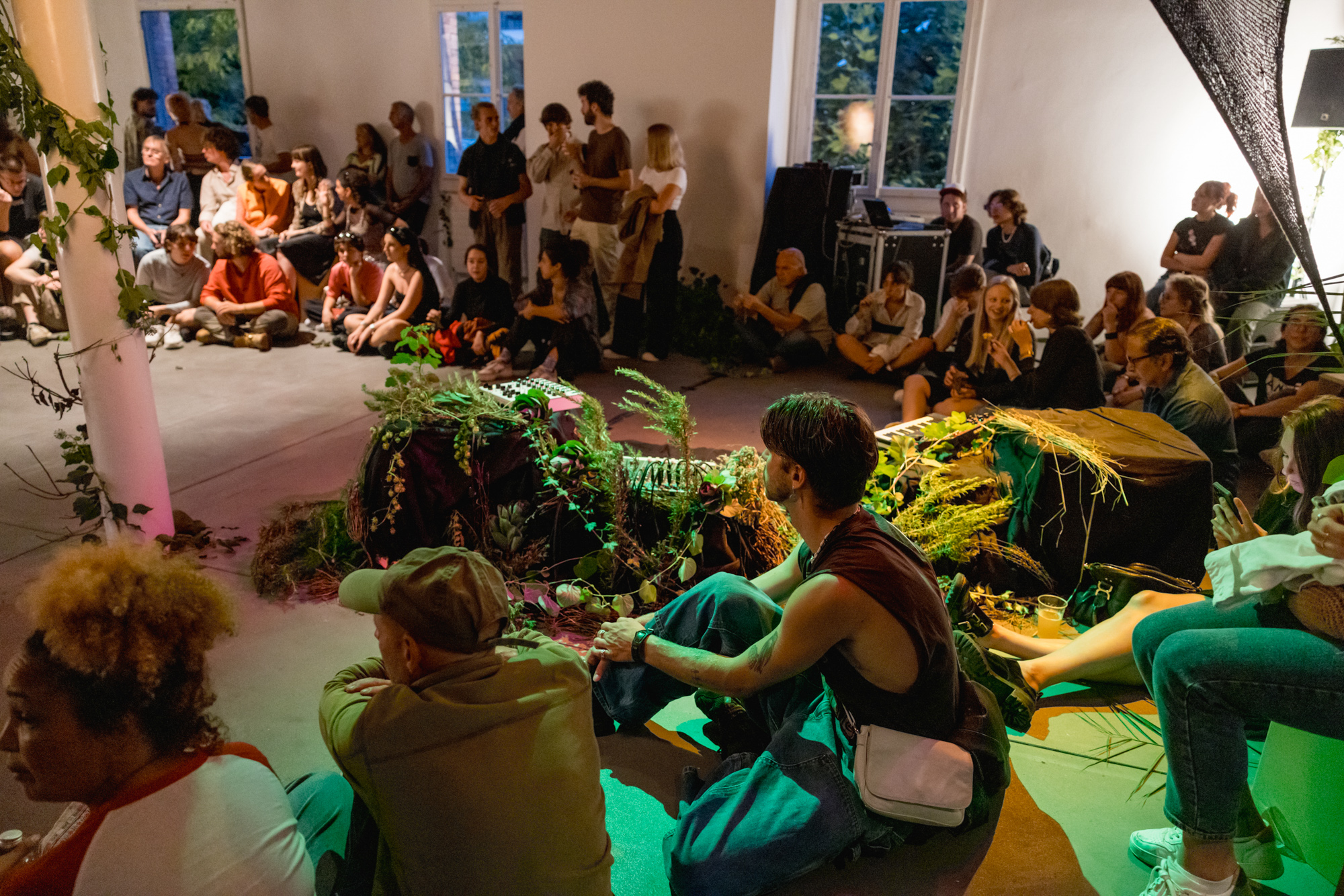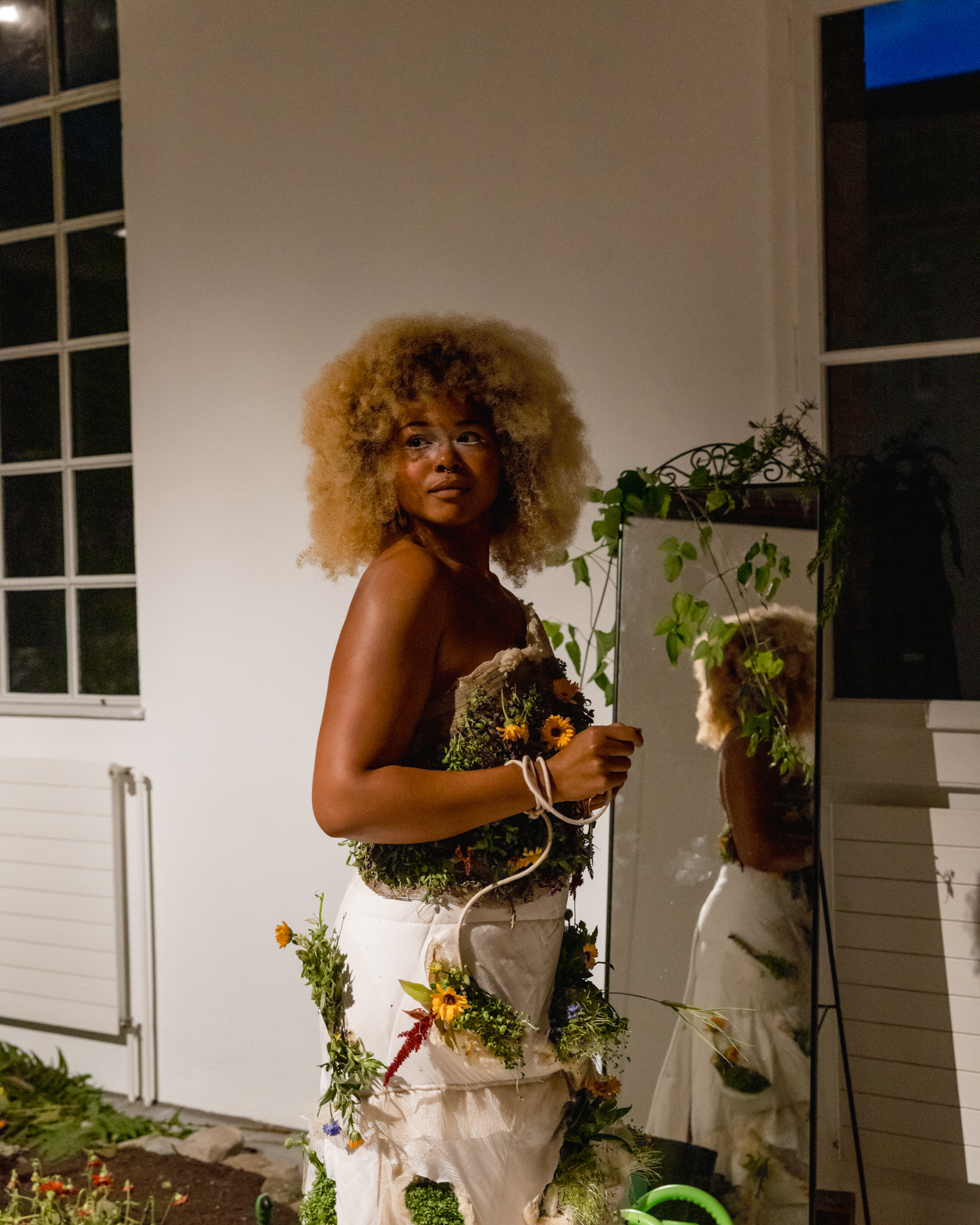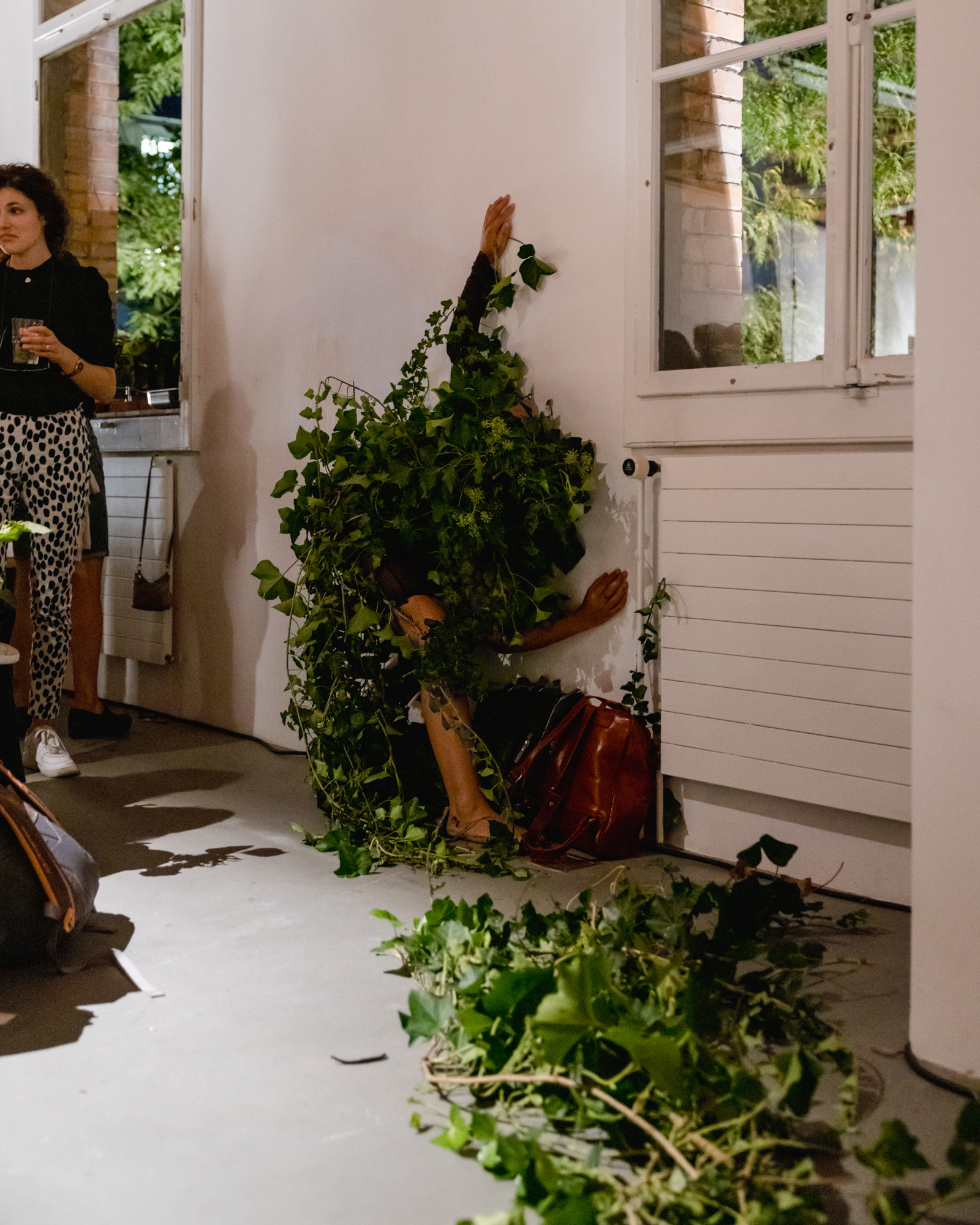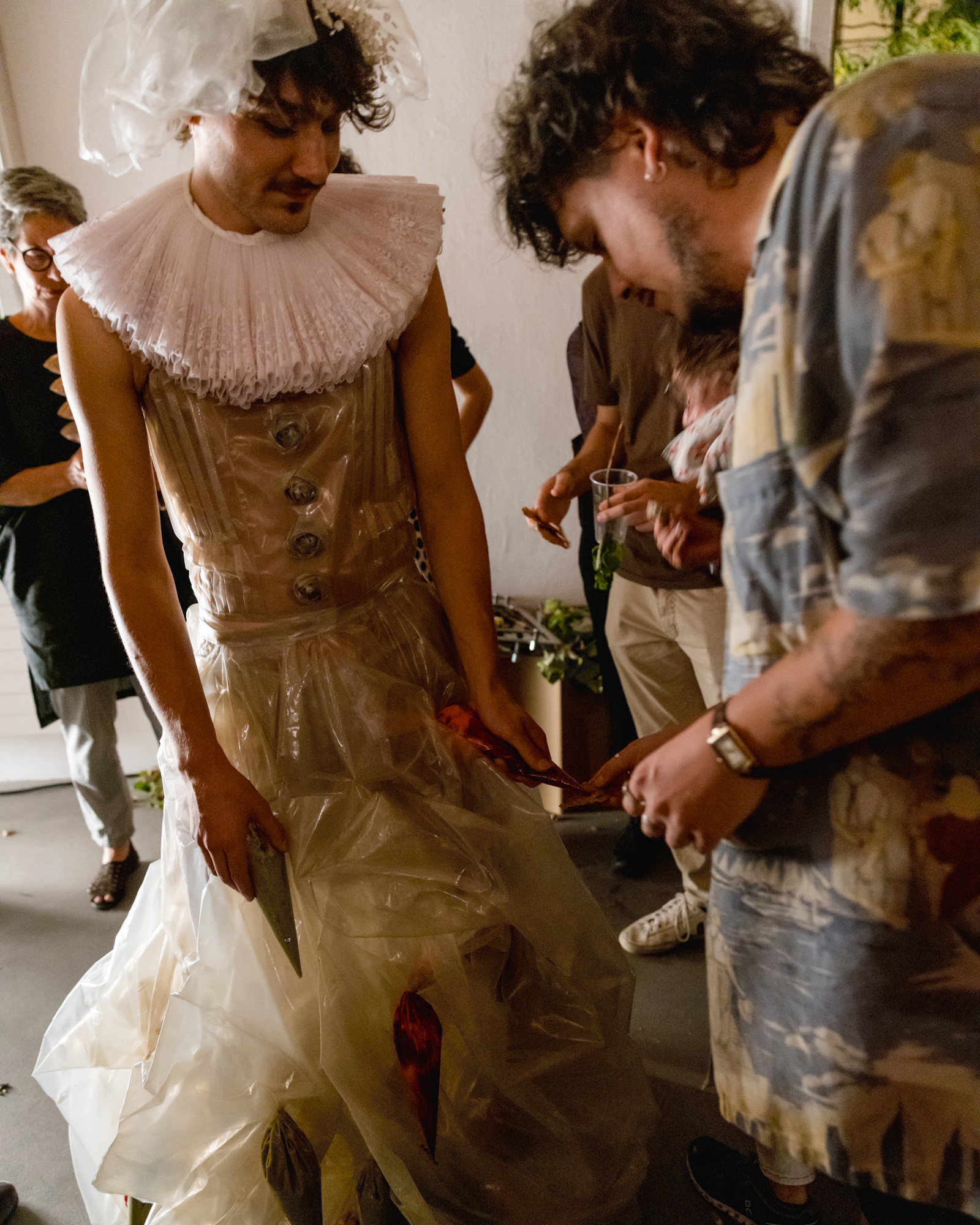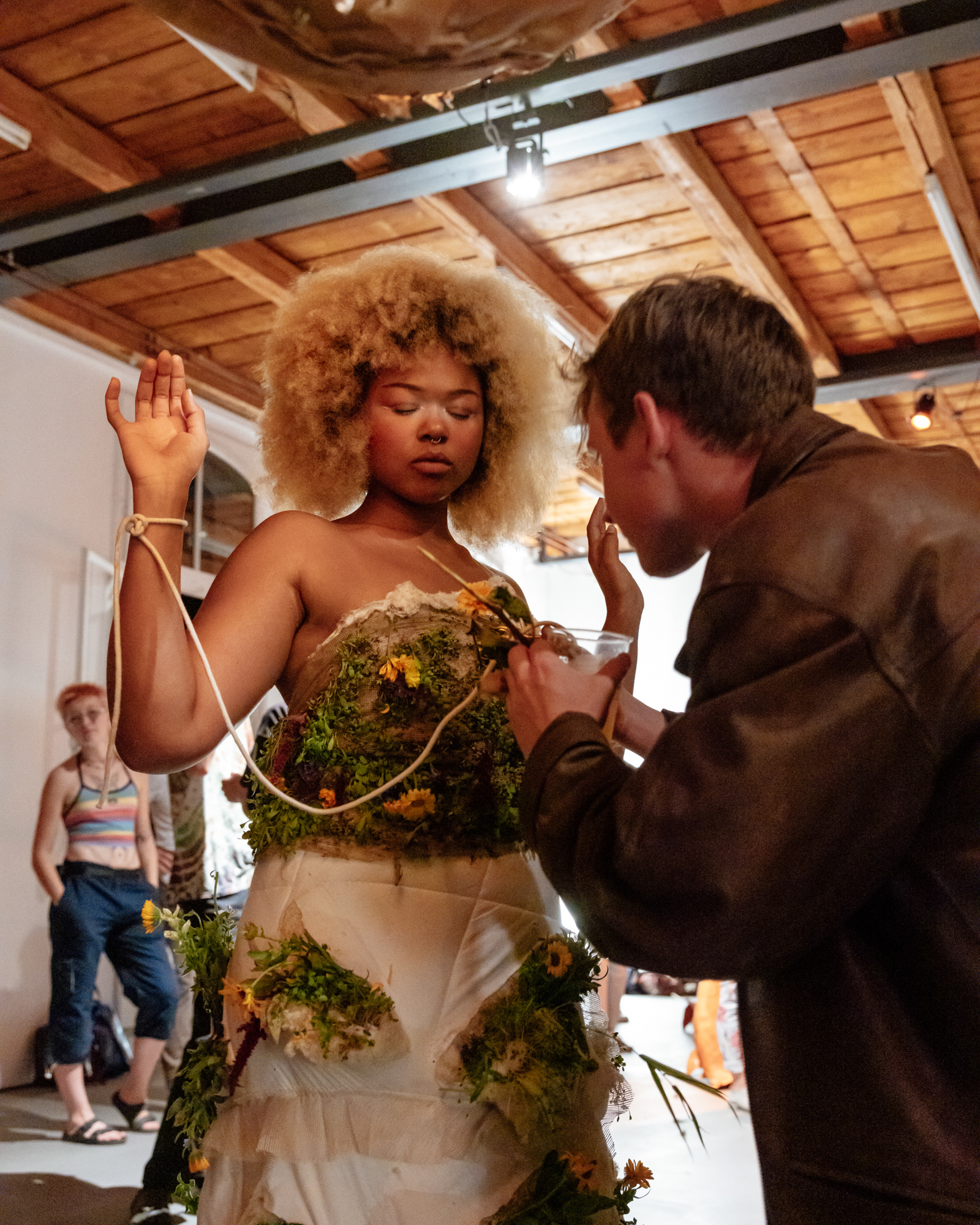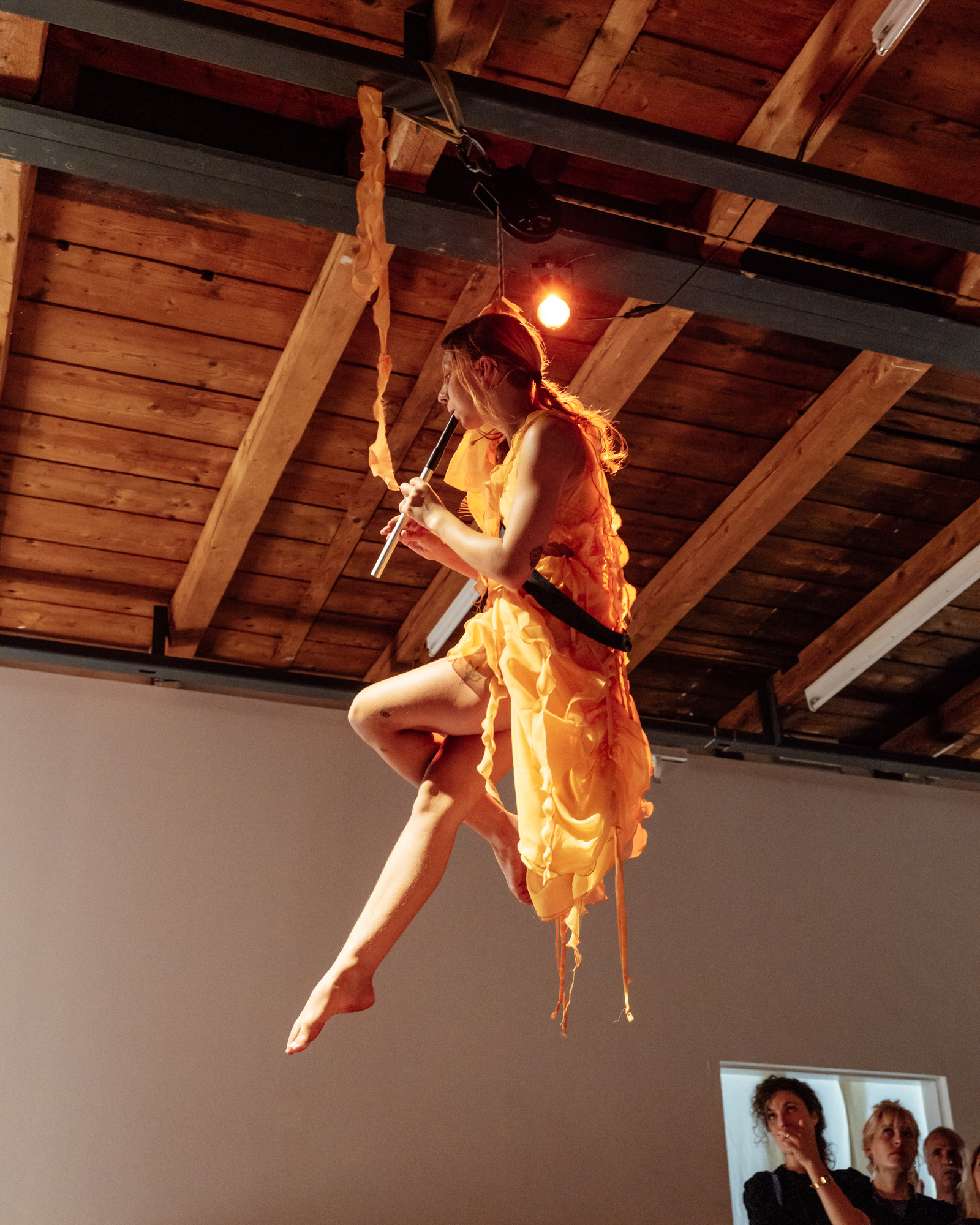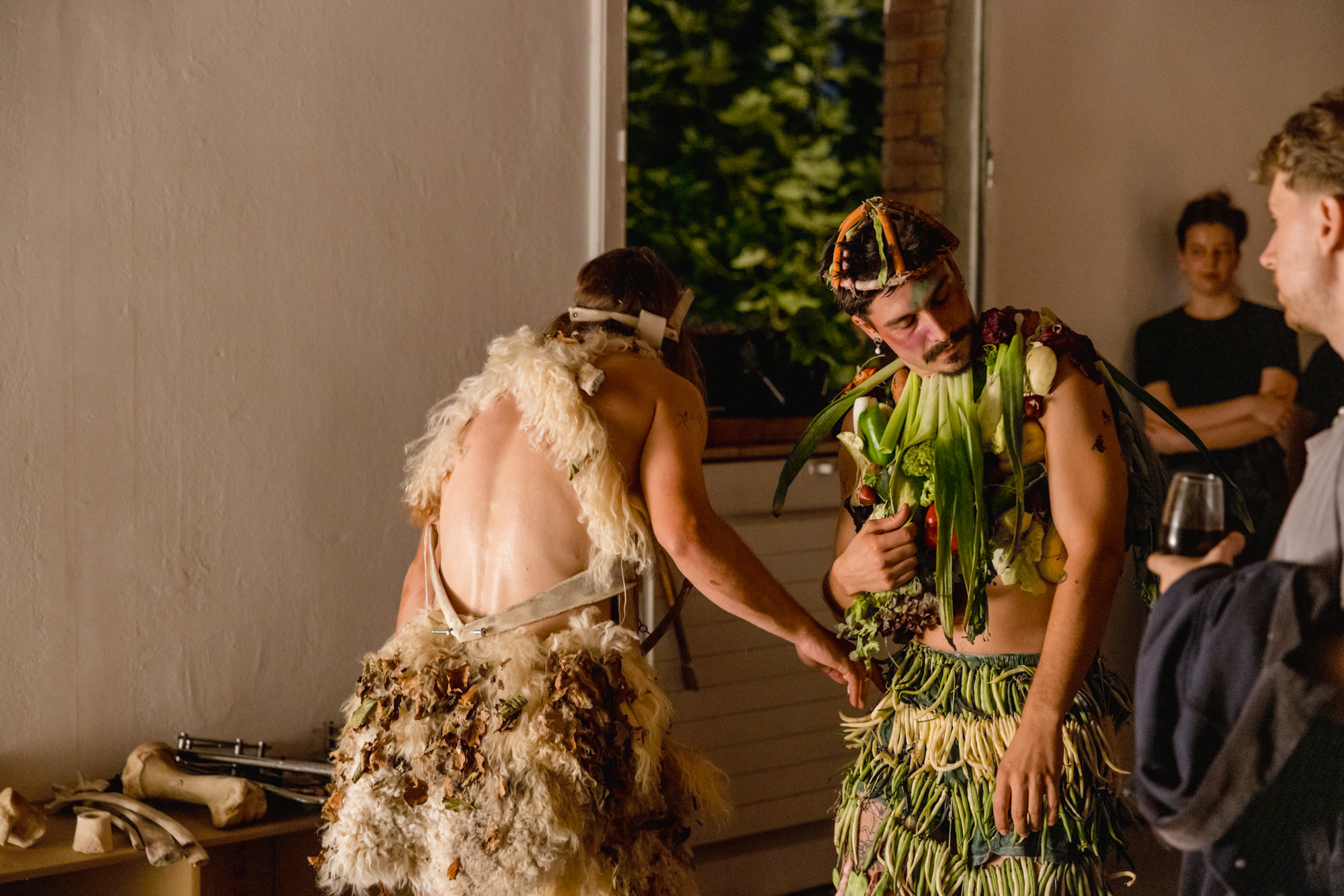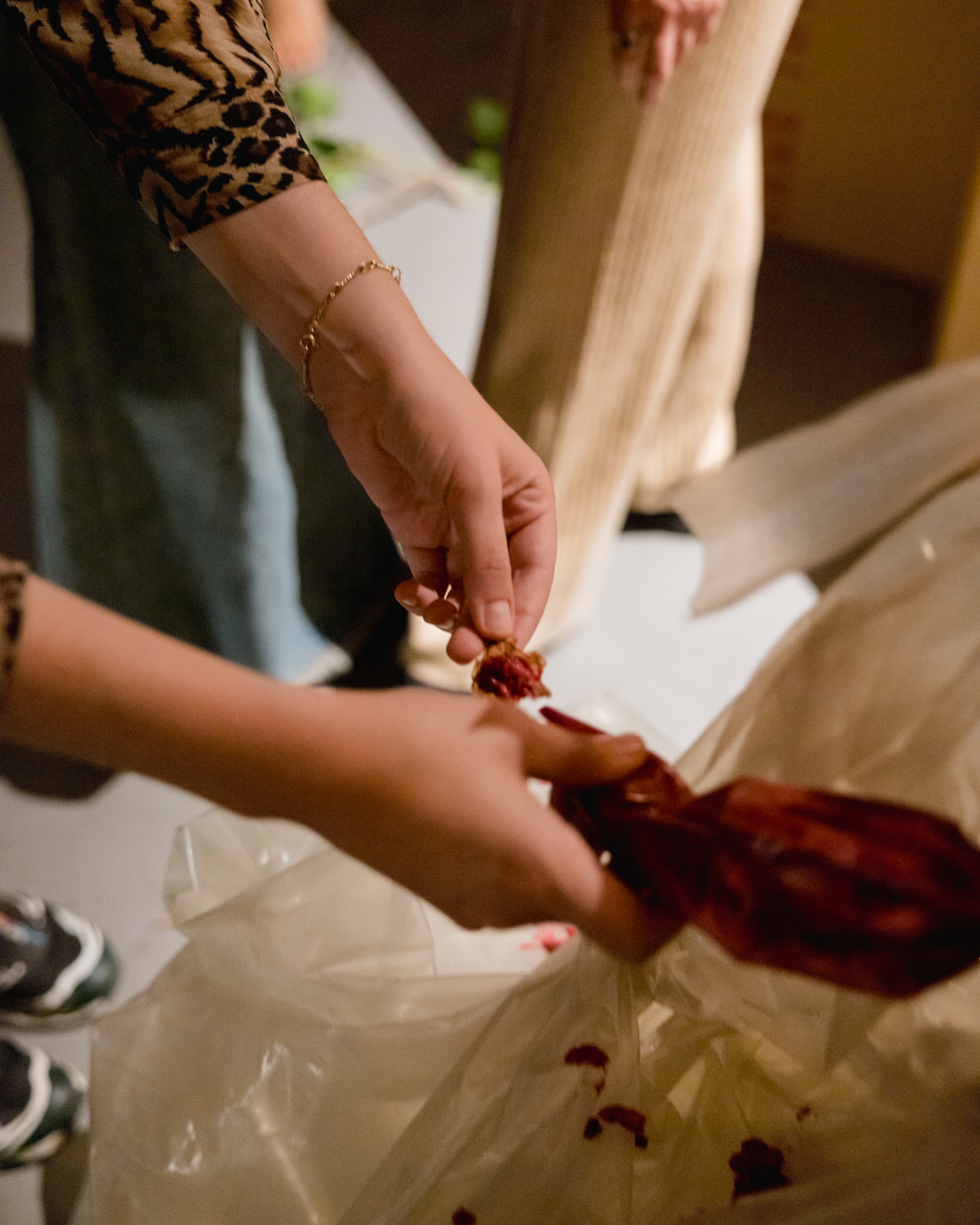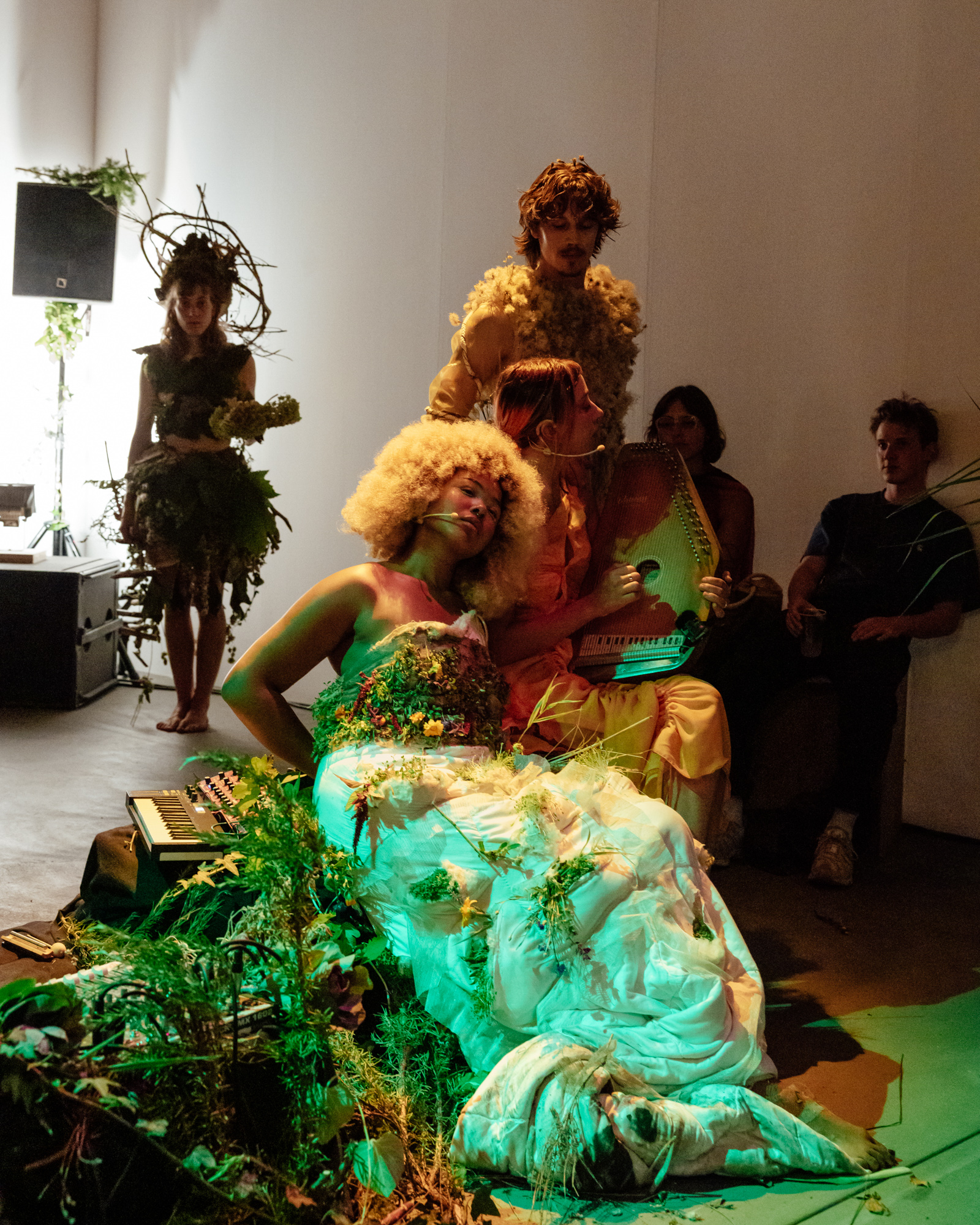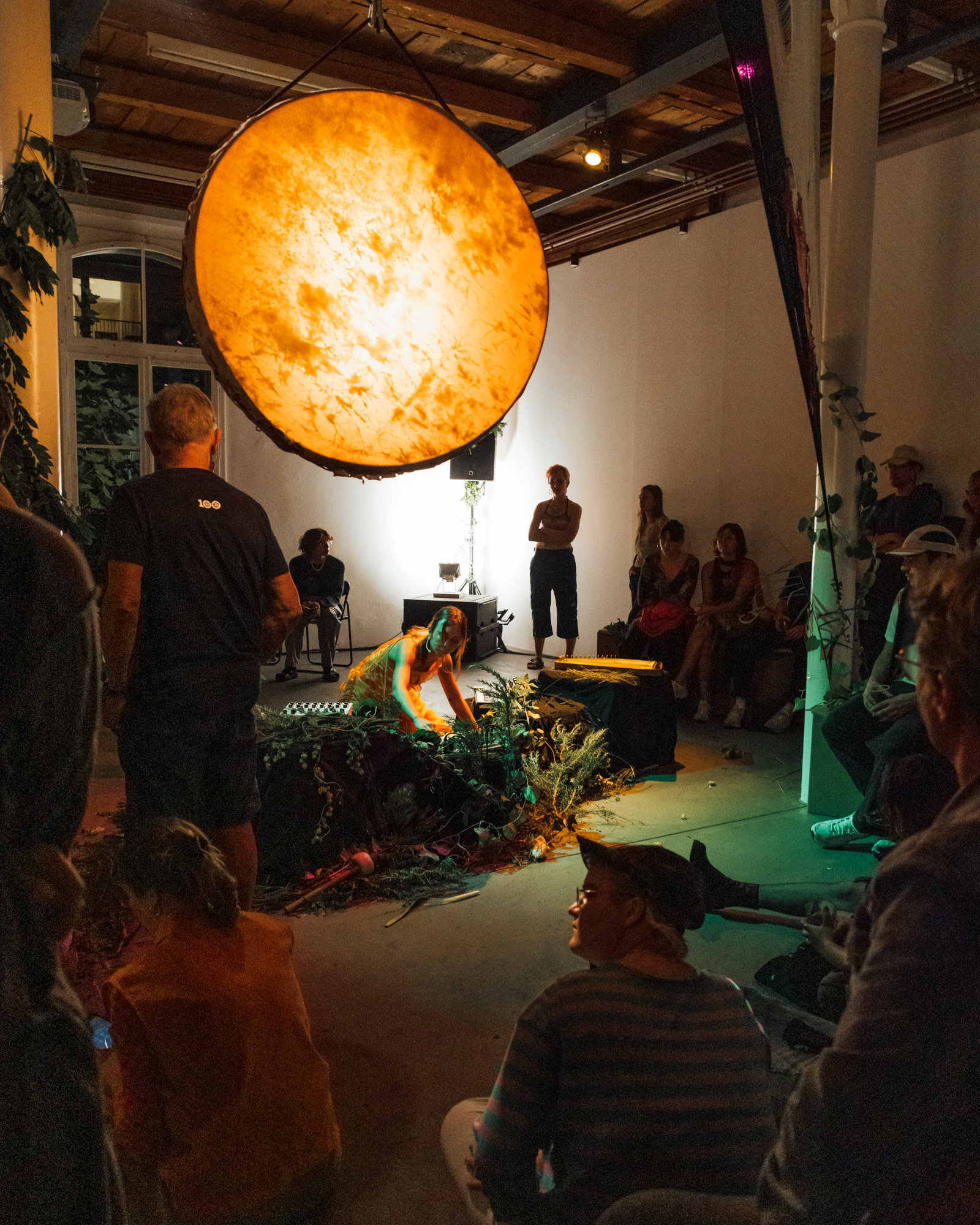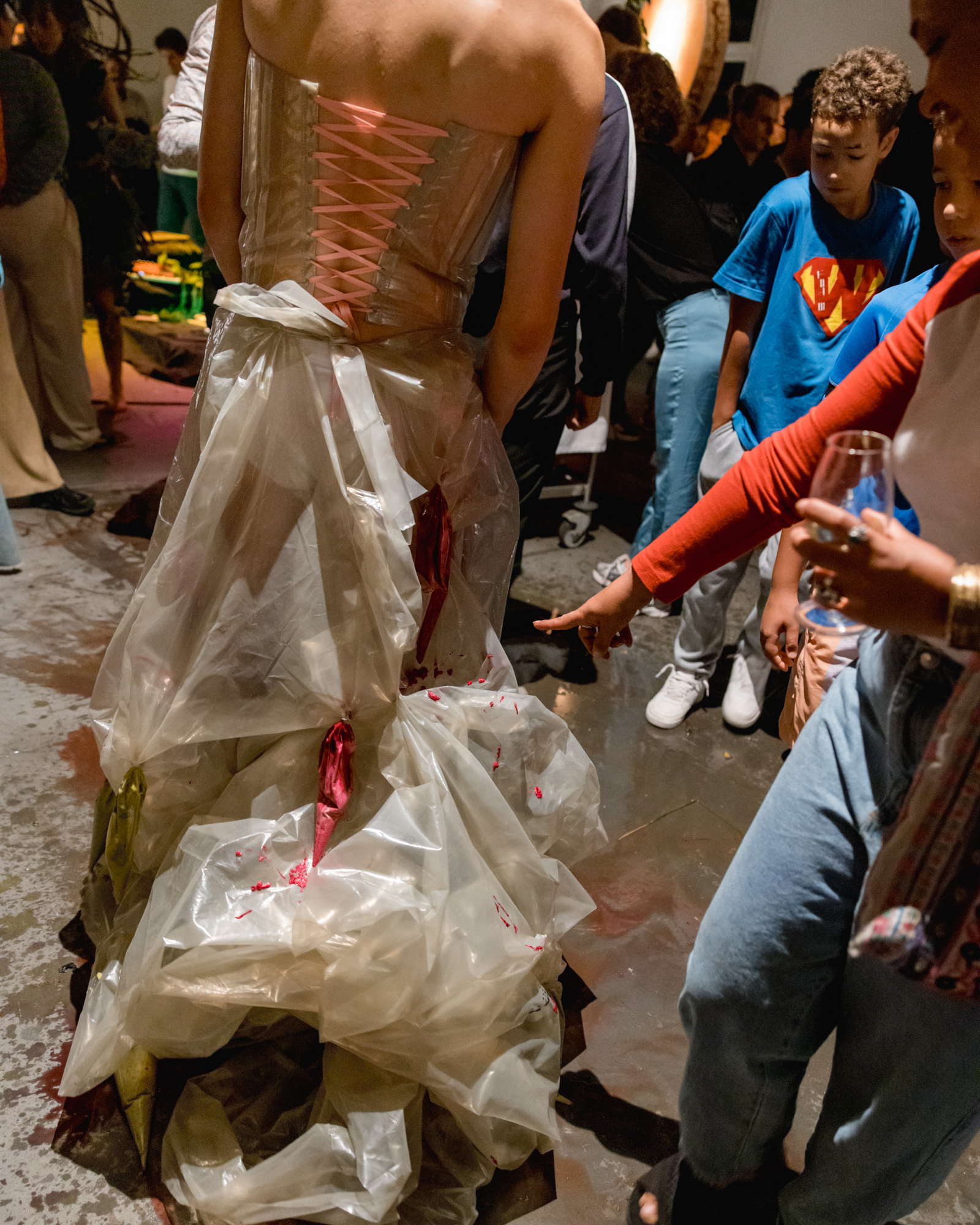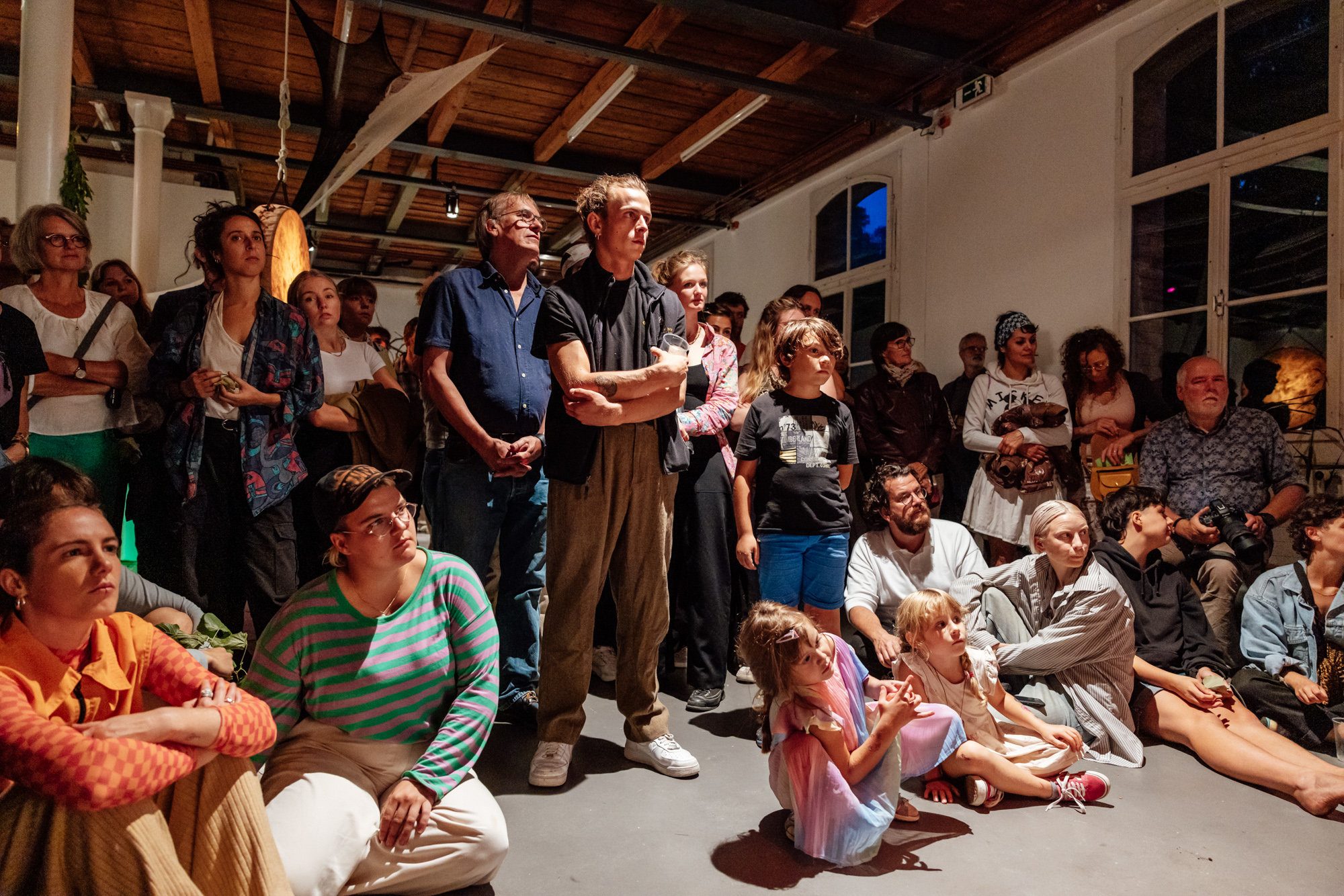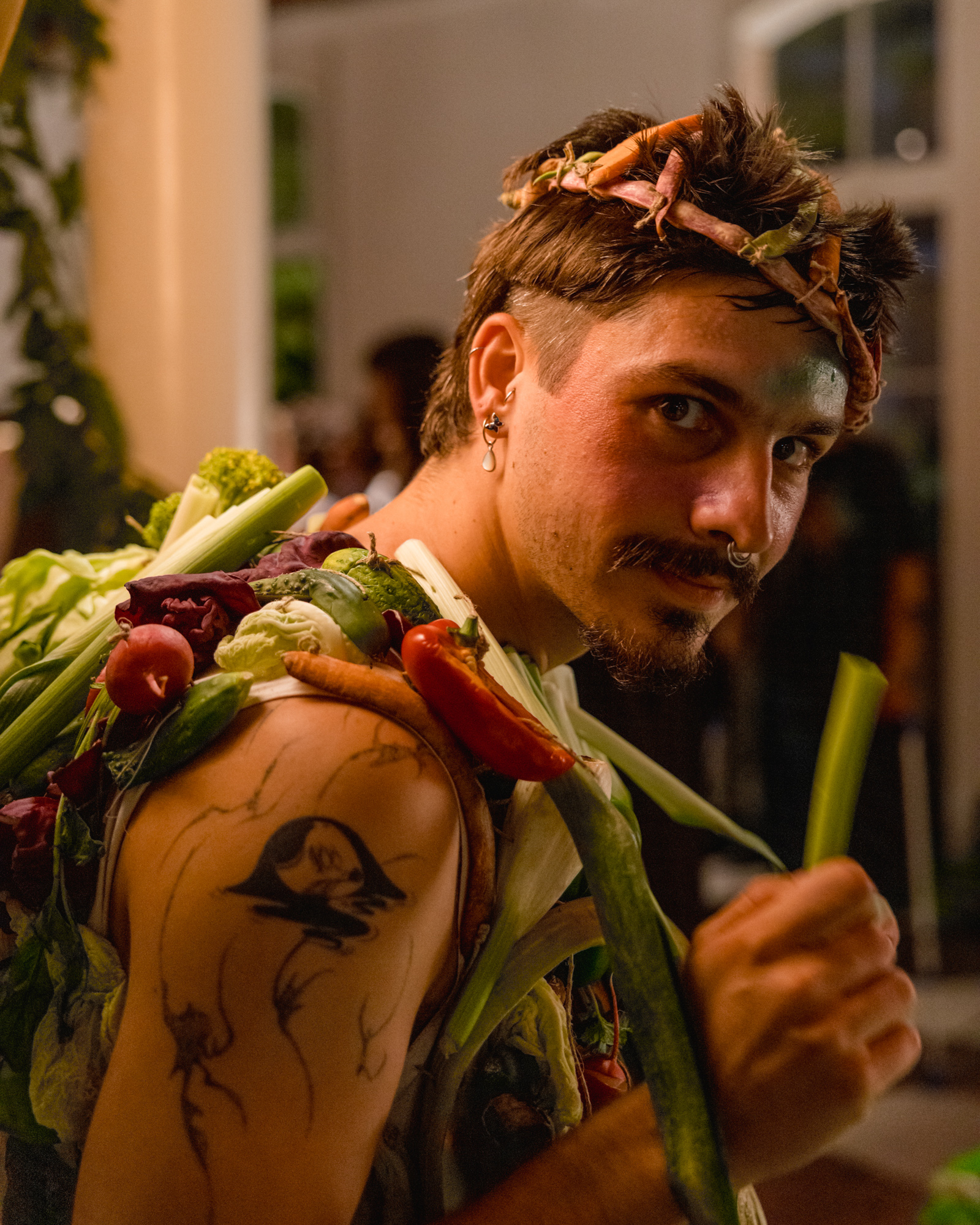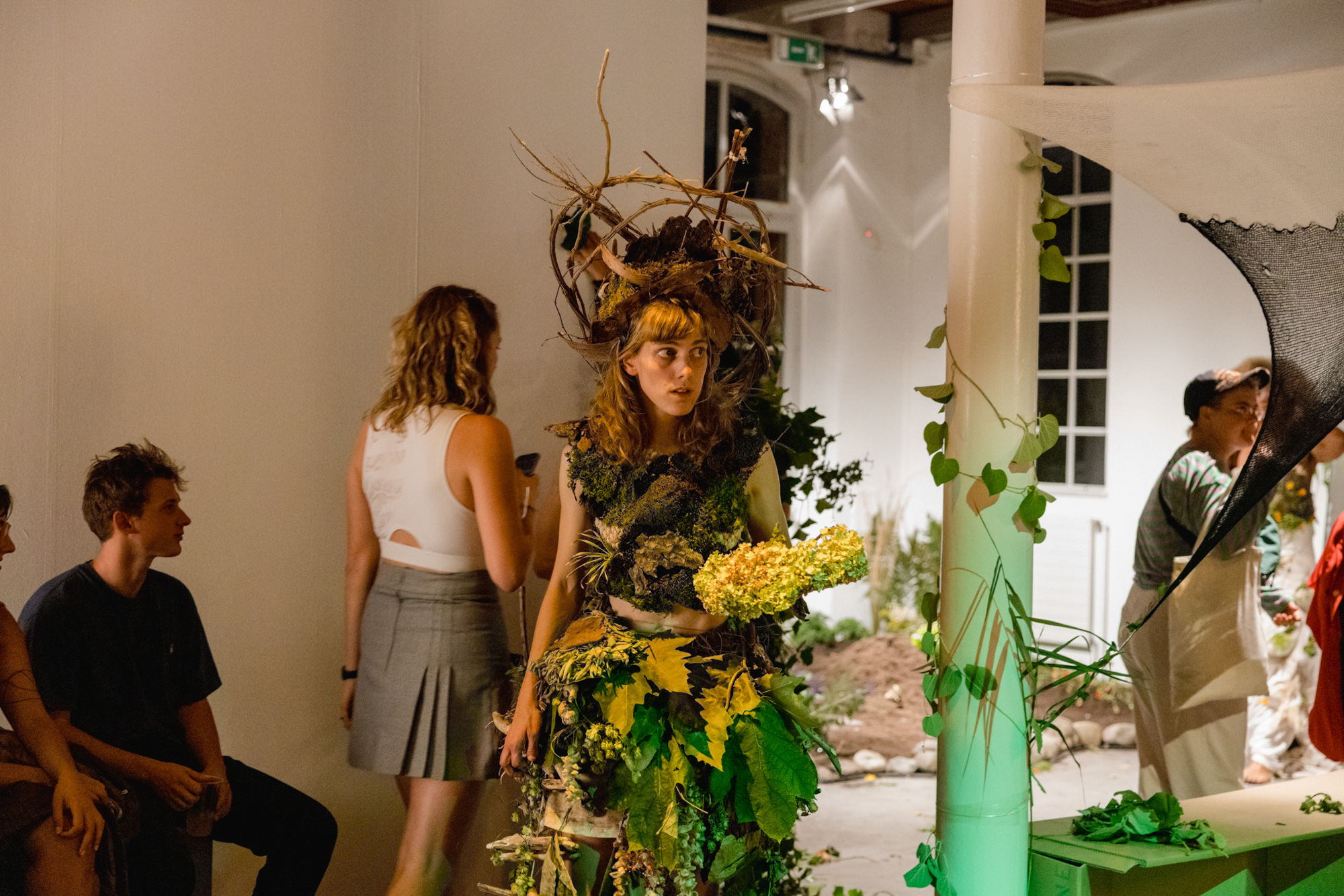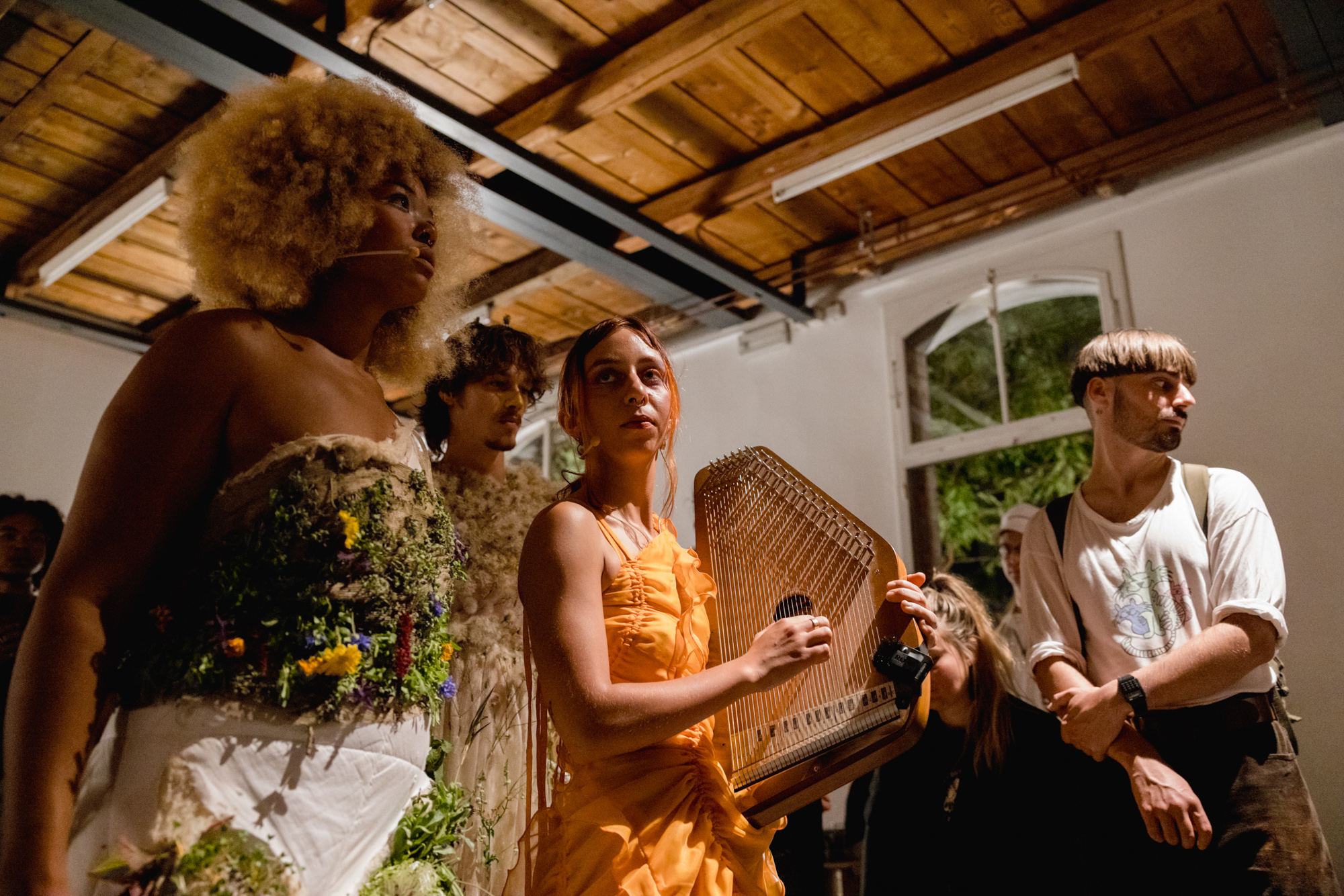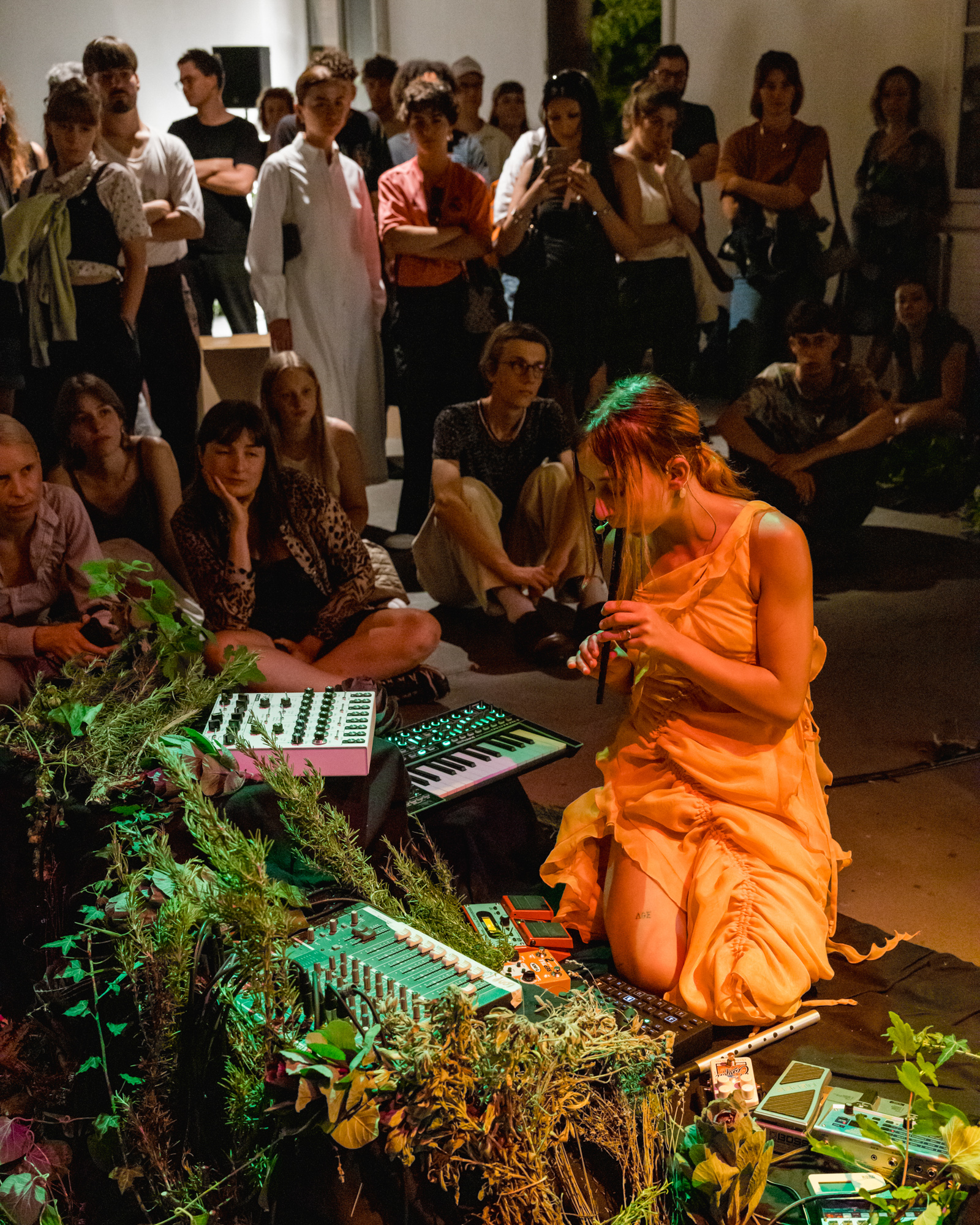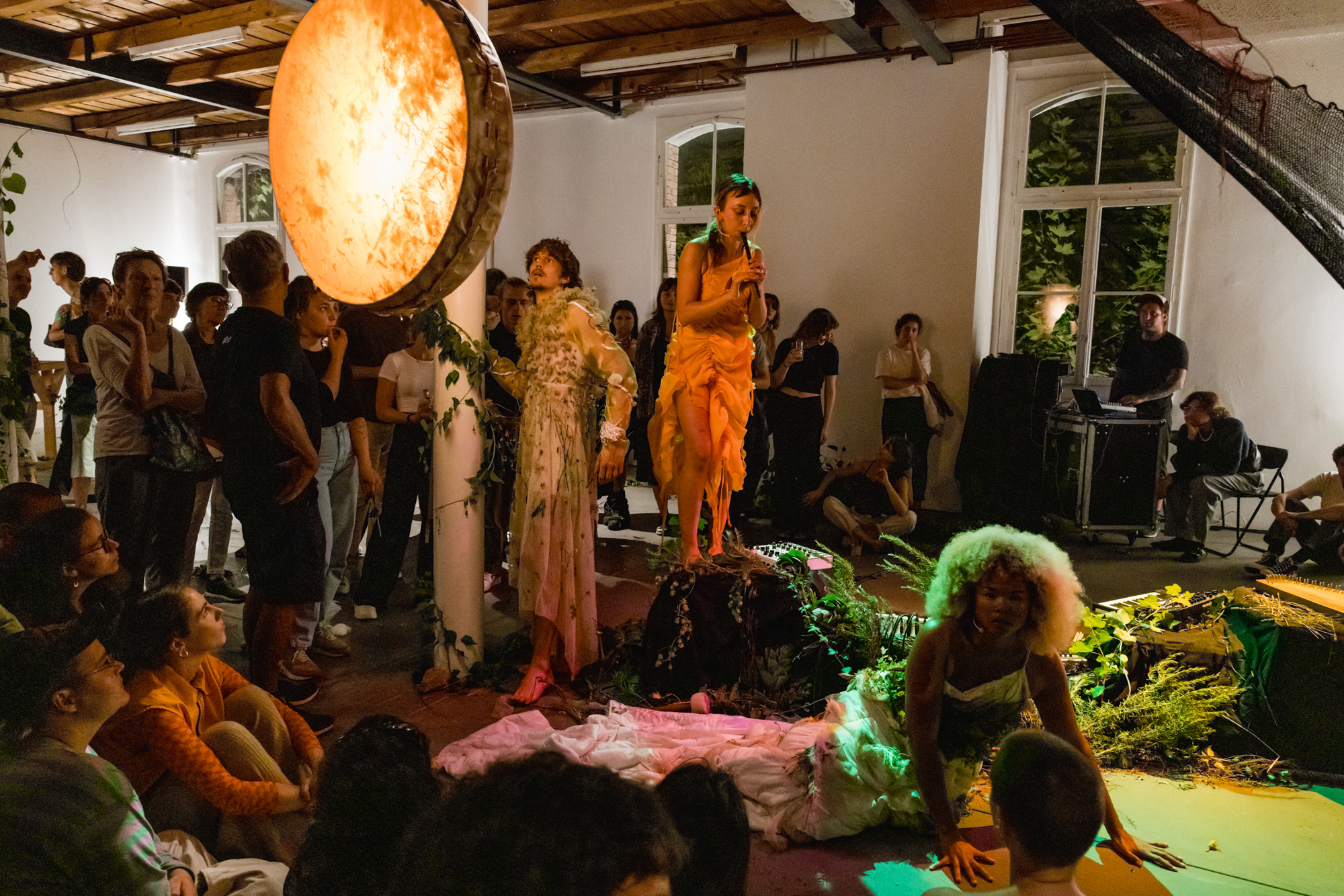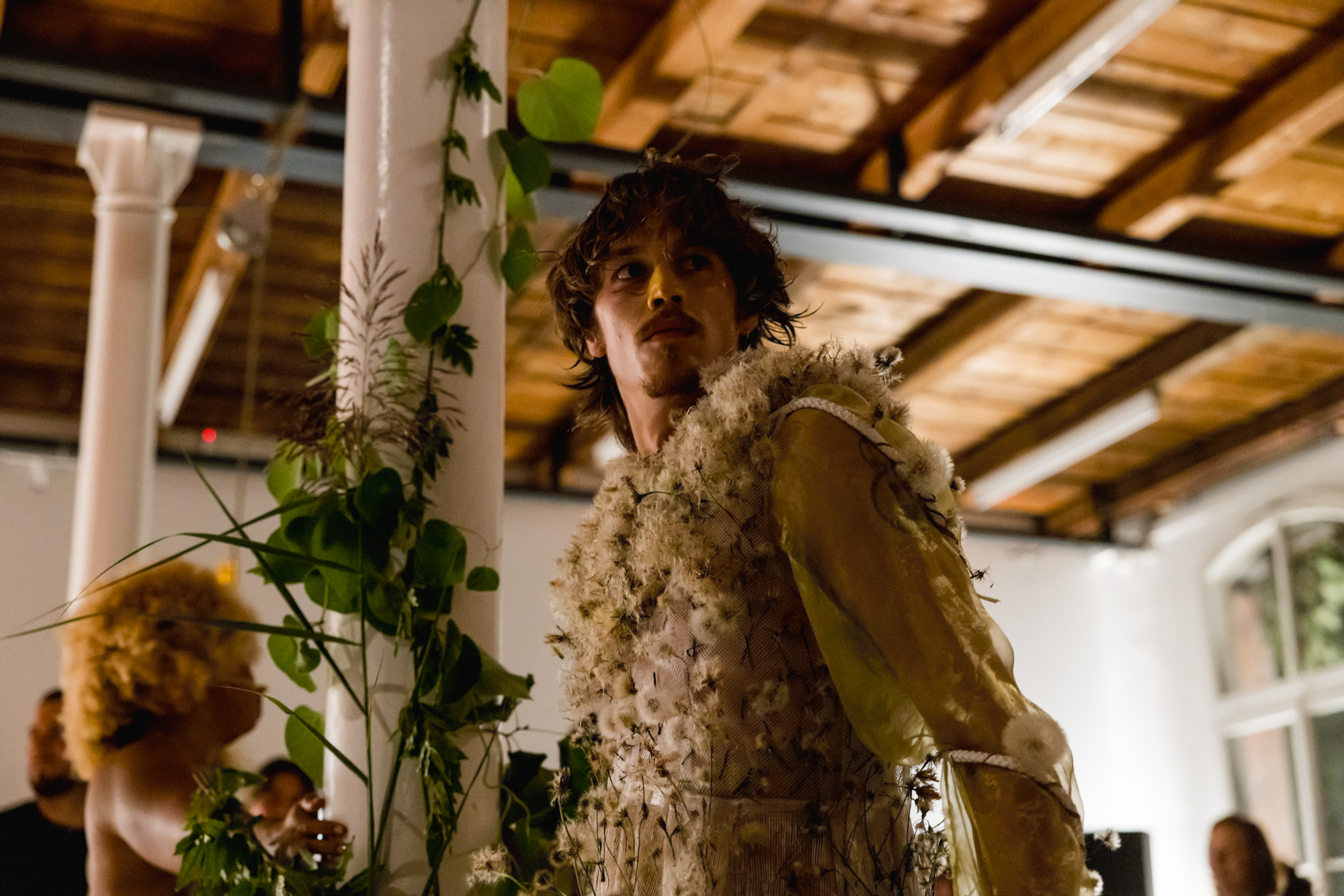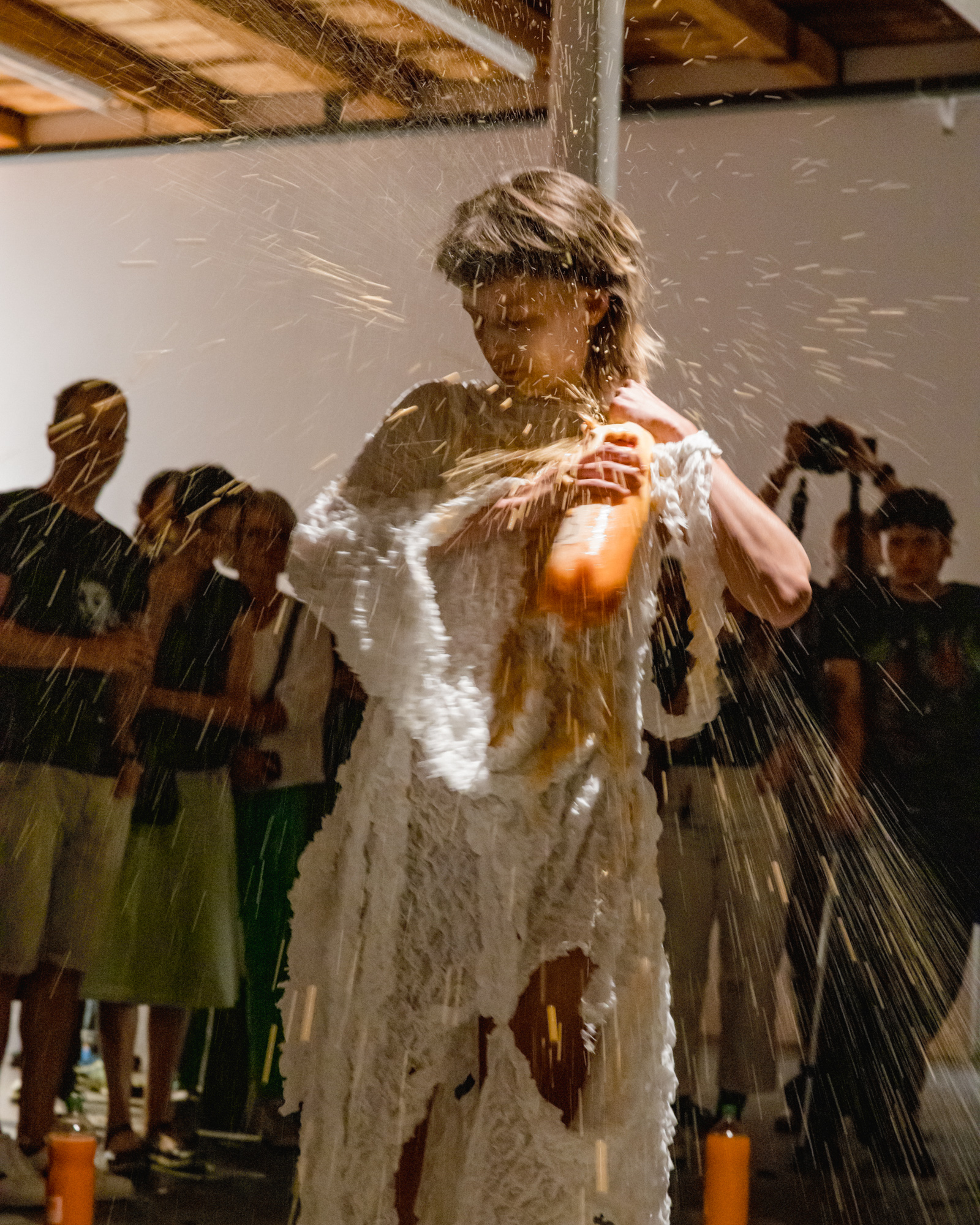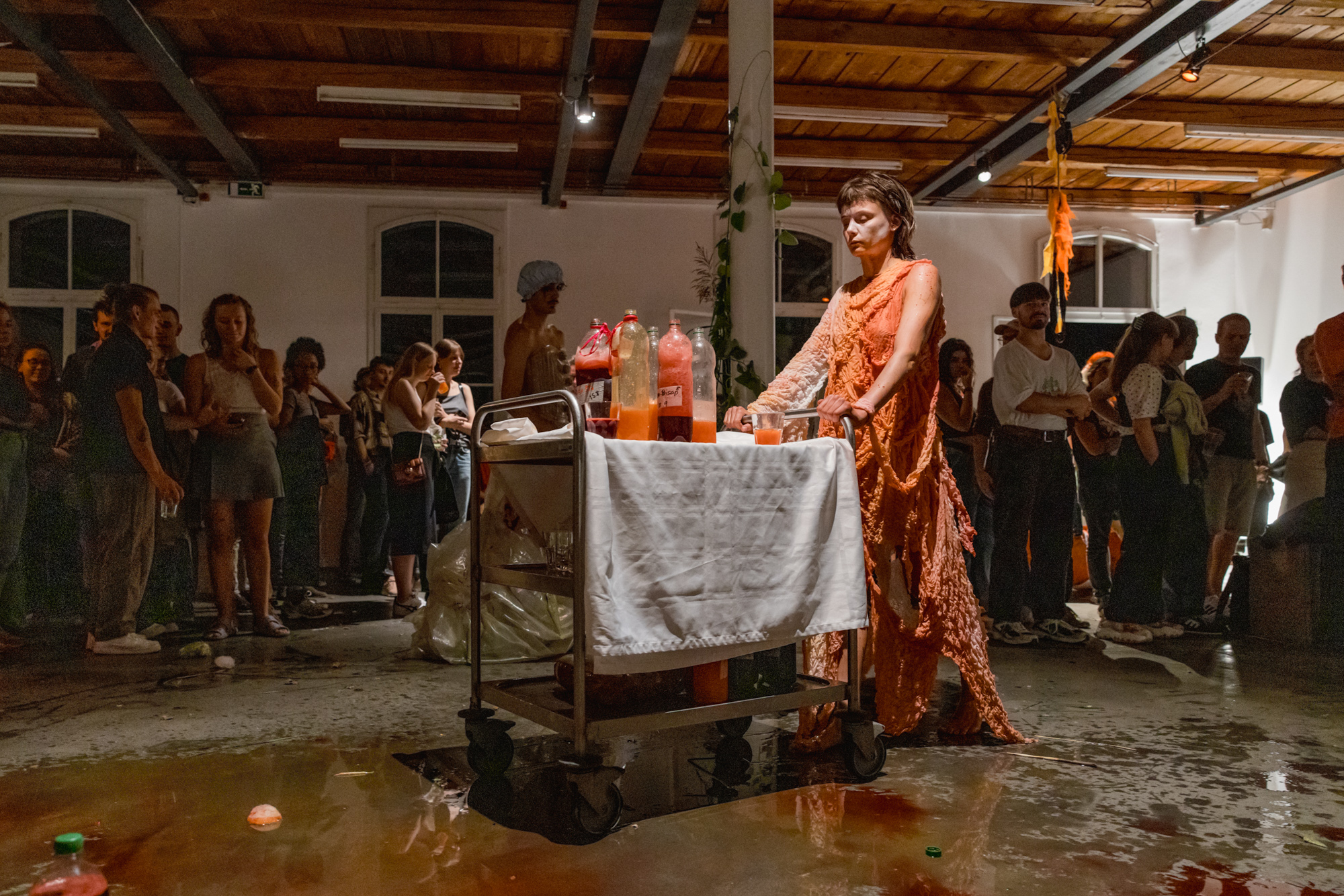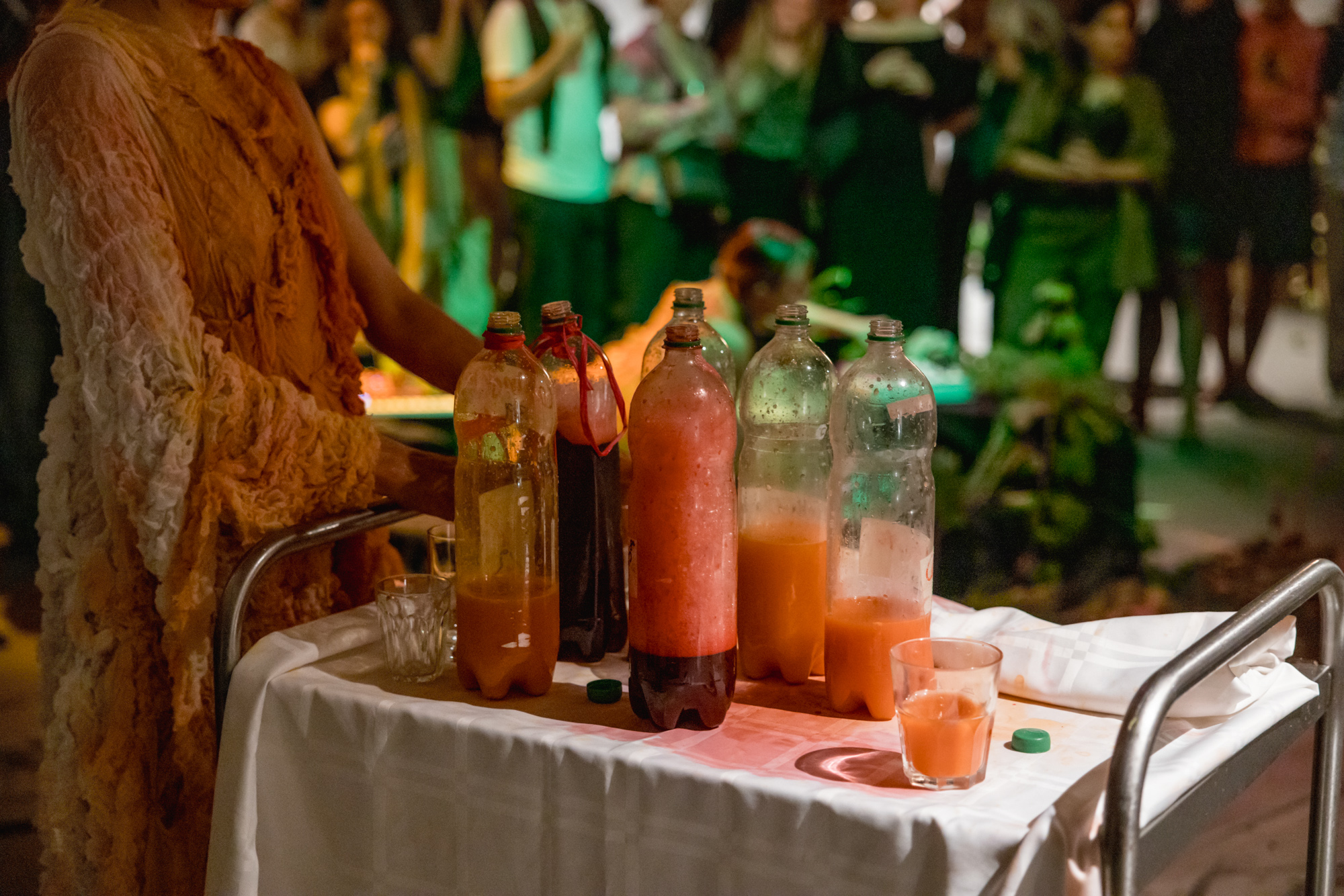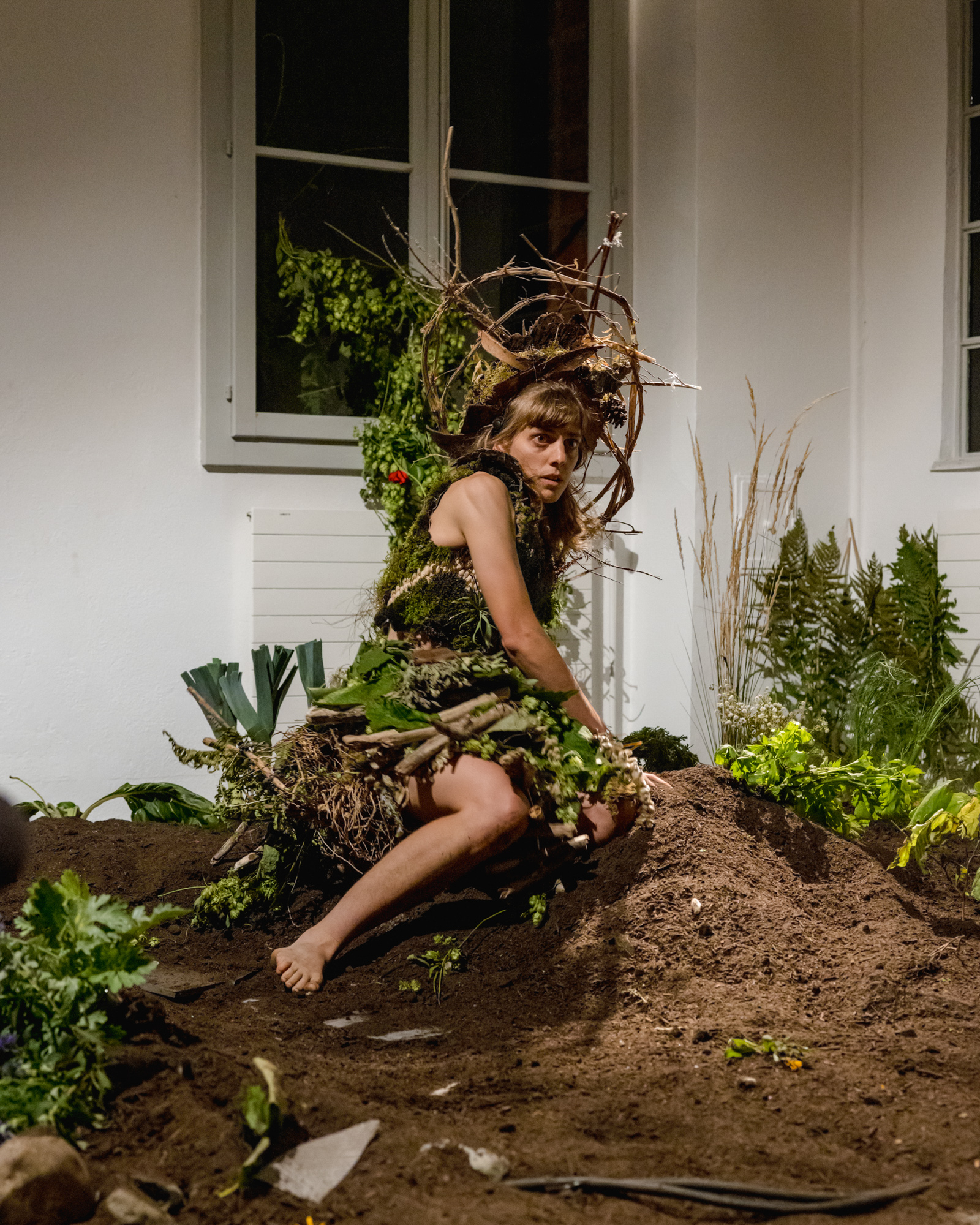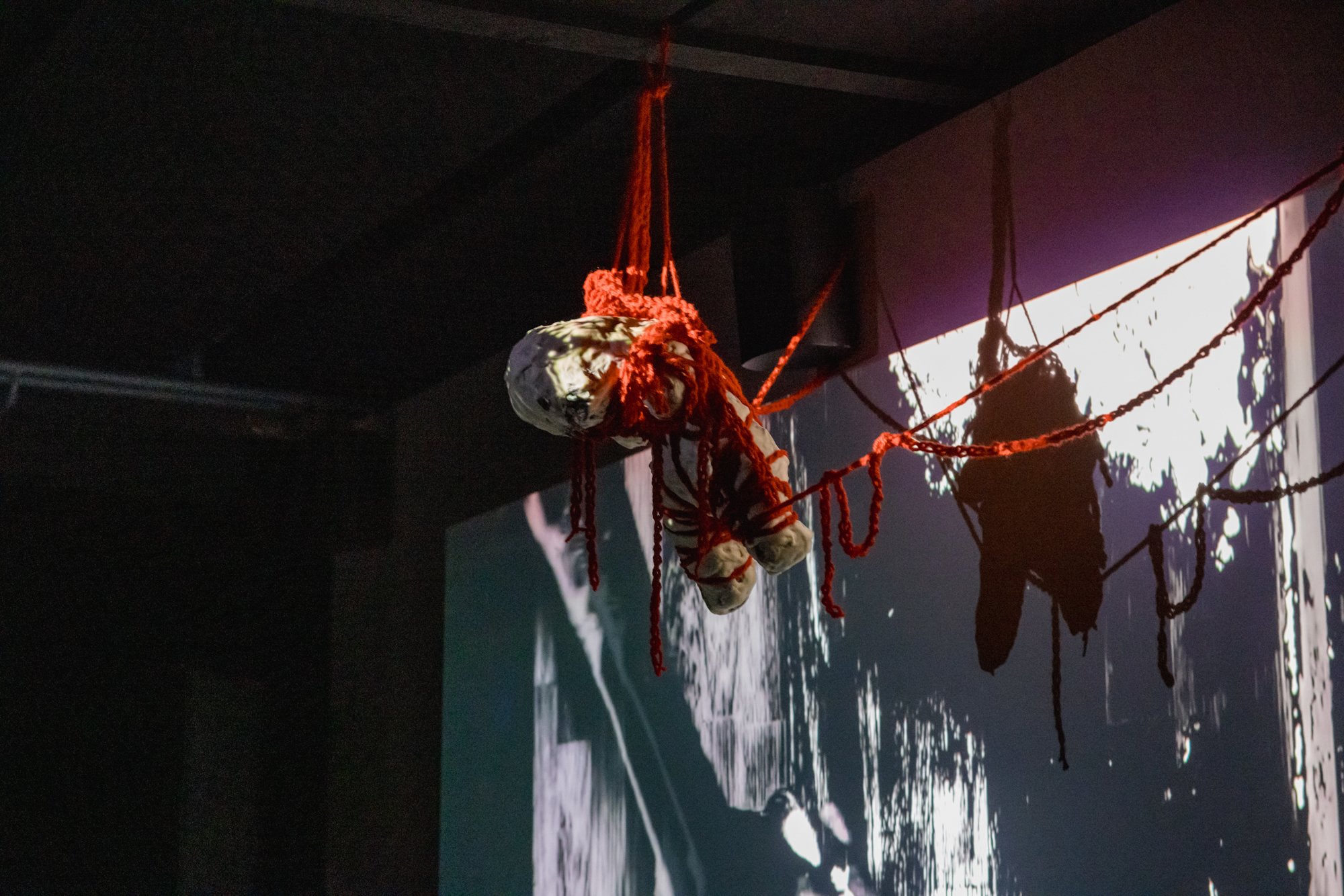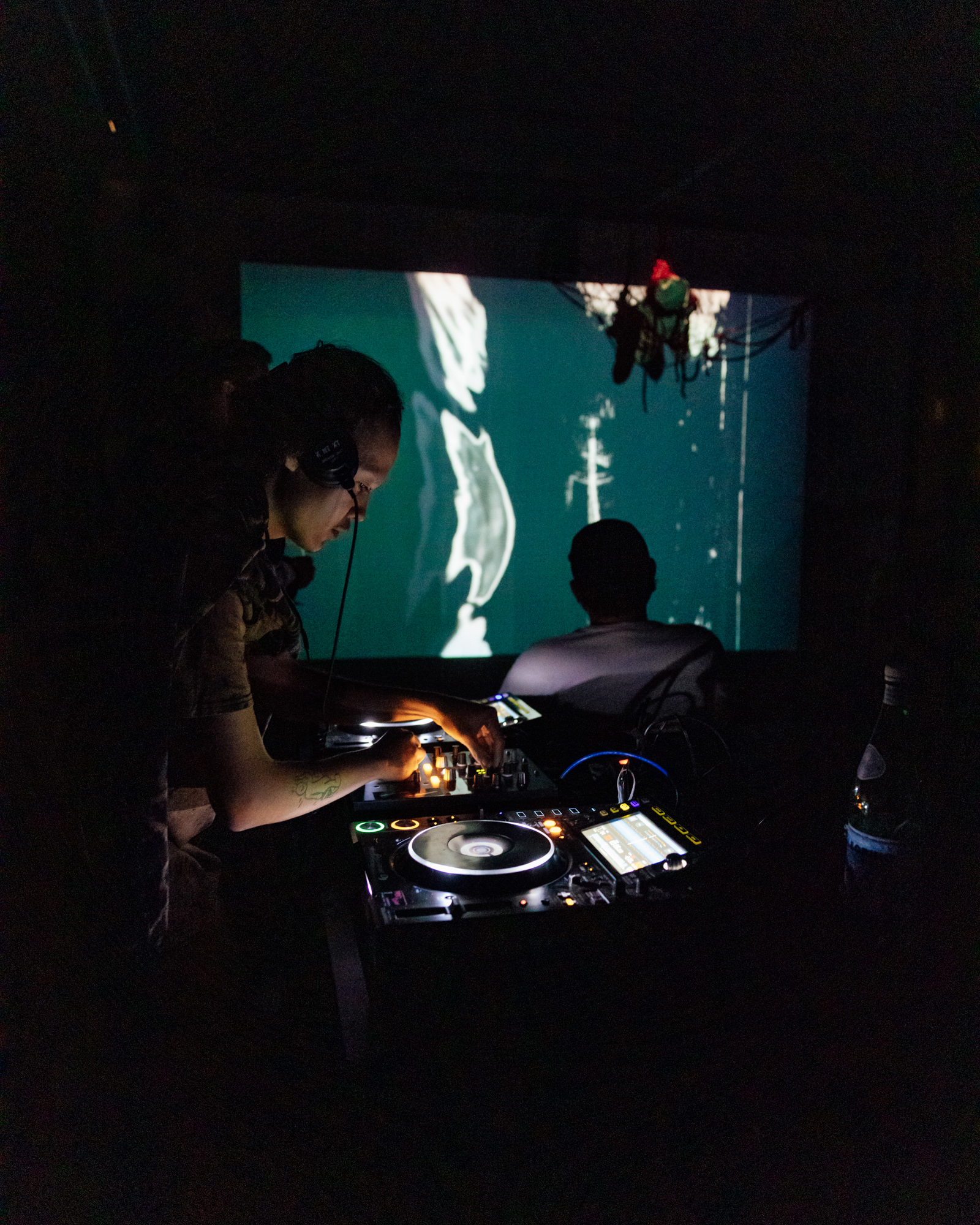 a multisensory evening with
Charlatan
Club de Fôret
Anne-Catherine Devaud
Hot Hot Hot
Maya Hottarek
Min ReCuliao
Juniper
For its autumn reopening on September 16, Friart has concocted an undisciplined explosion that will deliberately confuse the vernissage's petits fours with the performance.
From 18H
Charlatan
An augmented chariot with a wooden structure containing symbiotic cultures of fungi and rhizomatic plants will set up for an evening in front of the Kunsthalle building. Charlatan is a research group with artists and researchers in social sciences, founded in 2007 and based in Fribourg. The association promotes dialogue between artistic disciplines and other human activities, as well as between cultures.
18H30
Maya Hottarek presents Mycelium Meditation
A meditation session with music, a becoming collective mycelium, opens this first evening. Maya Hottarek's work examines the complex interactions between the individual, society and the economy. Her work is rooted in a living, interconnected world, accompanied by an interest in pan-psychic thinking beyond the divisions of nature and artifice, organic and inorganic, human and non-human.
19H30
Anne-Catherine Devaud x Club de Fôret x Hot Hot Hot x Juniper
Club de Fôret, a young fashion collective from Fribourg, the gastronomes of Hot Hot Hot and the performer Juniper present a collaborative performance that interweaves tasting, whimsical clothing and sound choreography.
22H
Min ReCuliao
The experimental artist will round off the evening in Friart's basement with an exploration of mental landscapes in sound and image. An expansive landscape on a planetary scale, rich in multiple influences.
(free entry)
Over the course of three choreographed evenings, Friart will give the floor to artists, cooks and musicians whose practices converge around sensitivities to landscape and degrowth perspectives.
To accompany this expanded vision of the arts, the exhibition space of the Petites-Rames 22 industrial building will reveal traces of its history, from the cardboard factory (1896 –1936) to a shelter for the most destitute (1936 –1989). The Kunsthalle invites you to engage in a deeper time that dissolves the boundaries of consumption.